Powerful surround sound
Take the TV experience to a different level with Beosound Stage, a beautifully crafted soundbar that sounds as good as it looks. Beosound Stage enhances viewing pleasure with a combination of the latest in audio technology and seamless design – as well as being powerful enough to avoid the need for a separate subwoofer.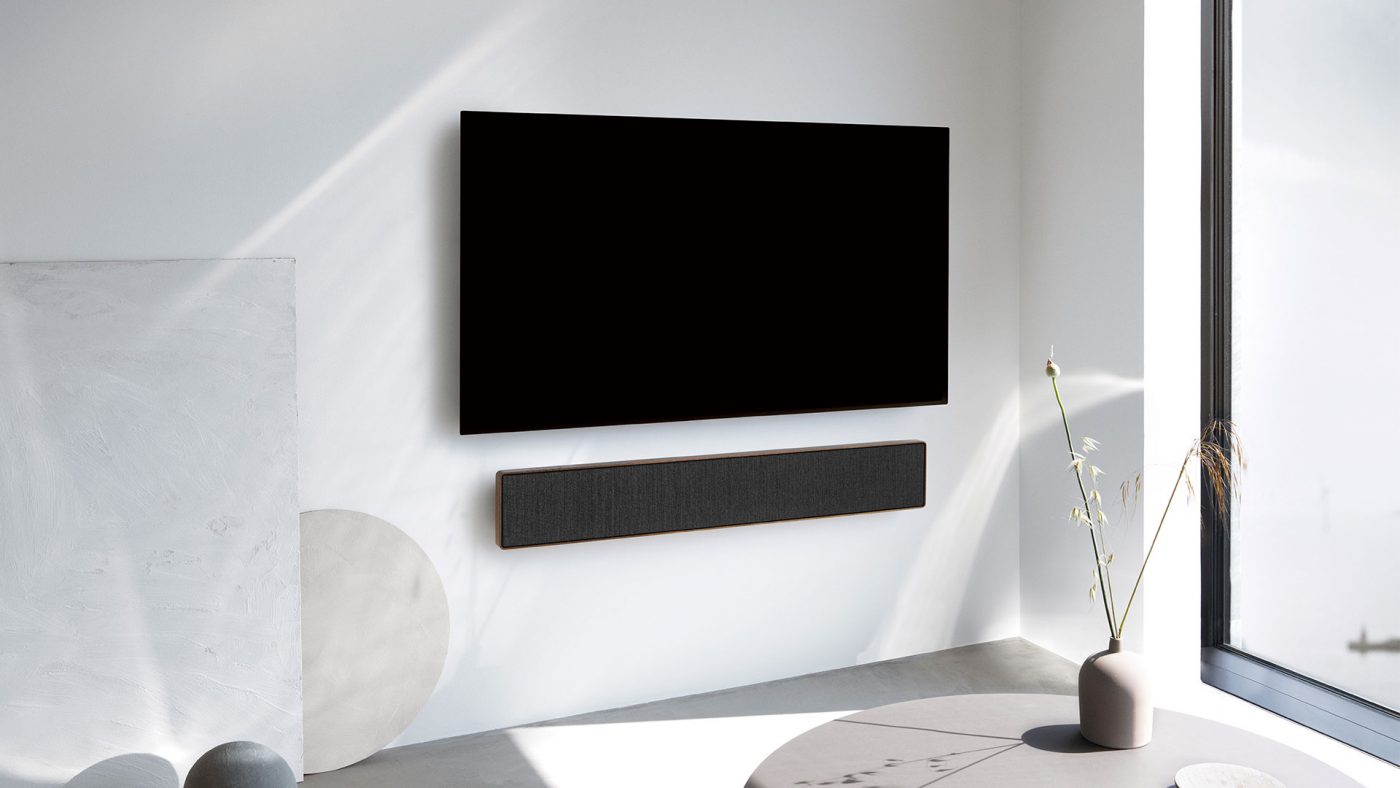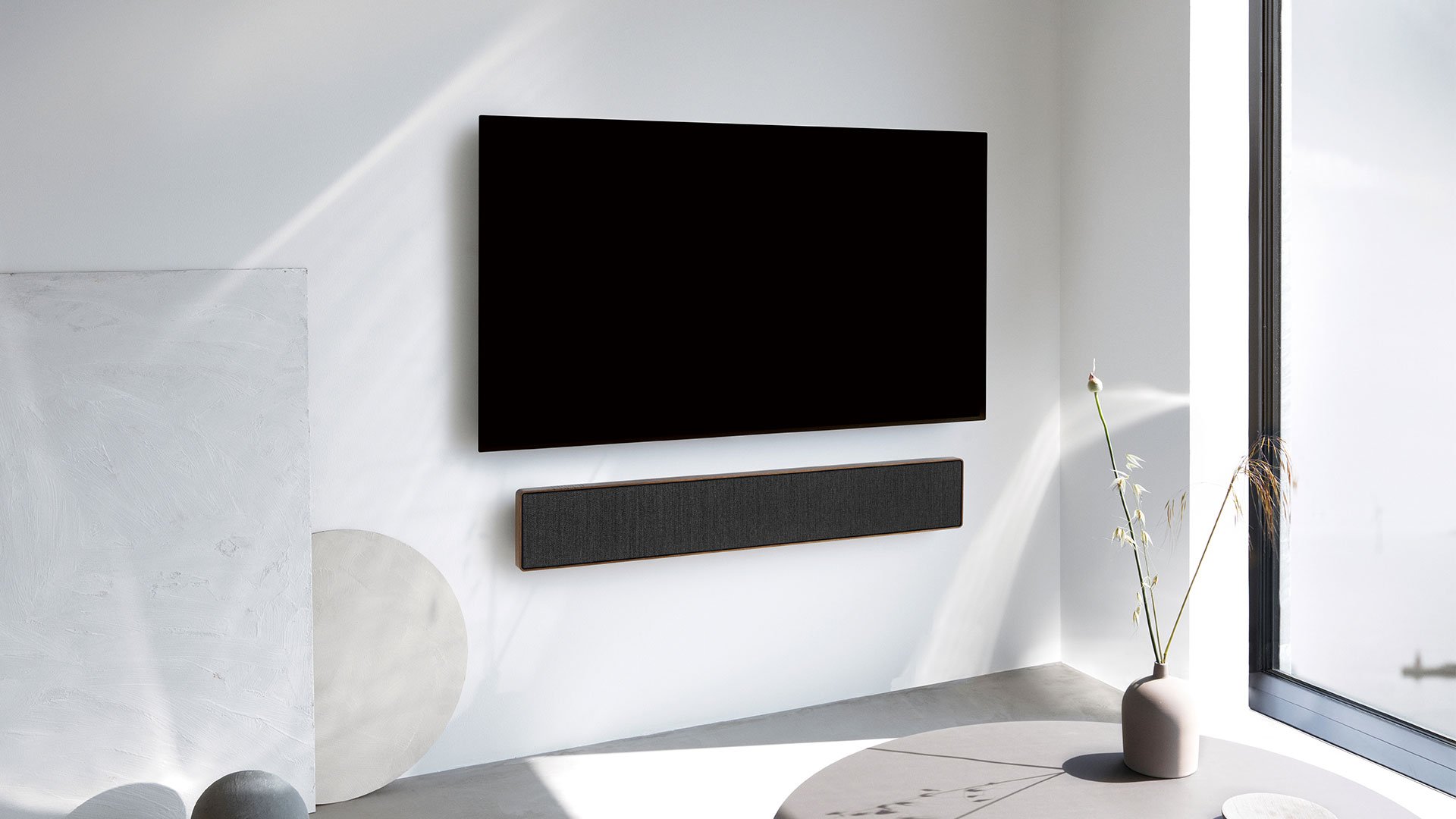 SOUND
Crafted sound. Seamless continuity.
With our first soundbar, we give everyone a chance to experience Bang & Olufsen sound in their own living room as Beosound Stage works with any TV supporting HDMI ARC. With four woofers in the eleven-driver setup, no additional subwoofer is needed.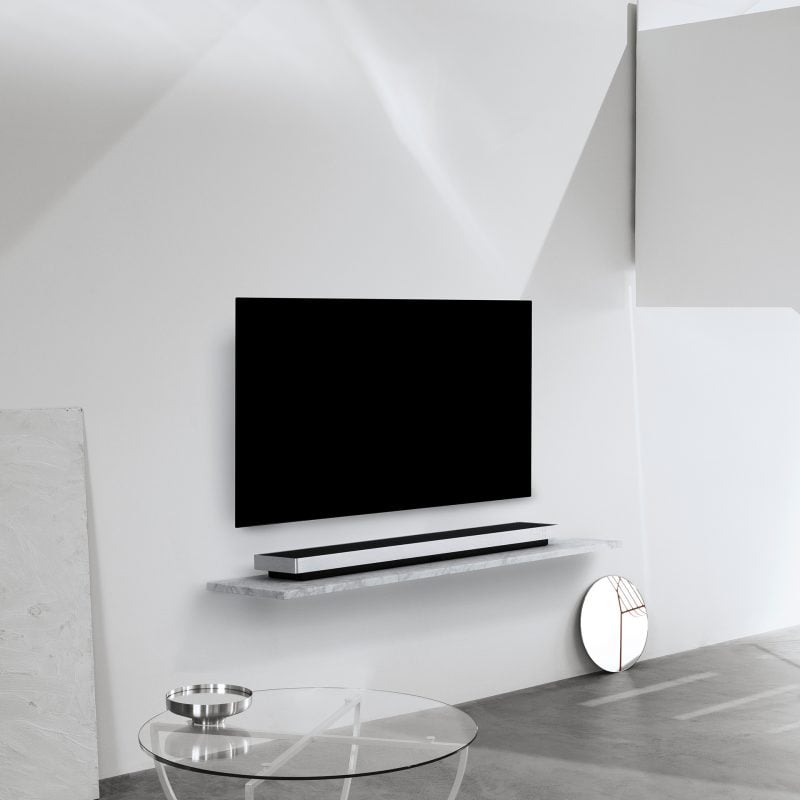 DESIGN
Exclusive and functional materials combine Scandinavian simplicity with state of the art audio technology. An endless frame of long line standing aluminium or smoked oak surrounds the textile of the speaker front.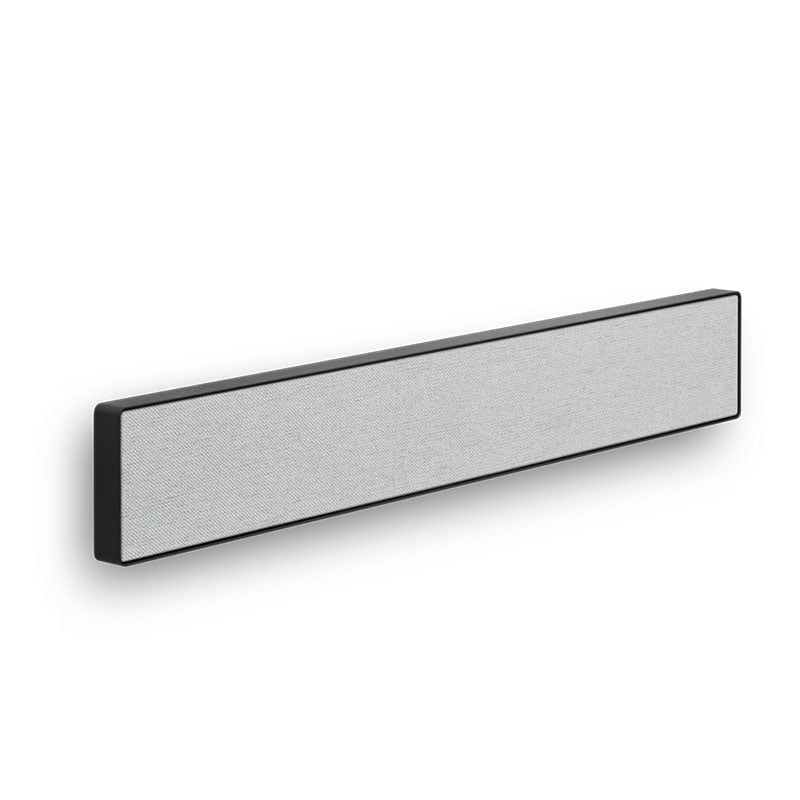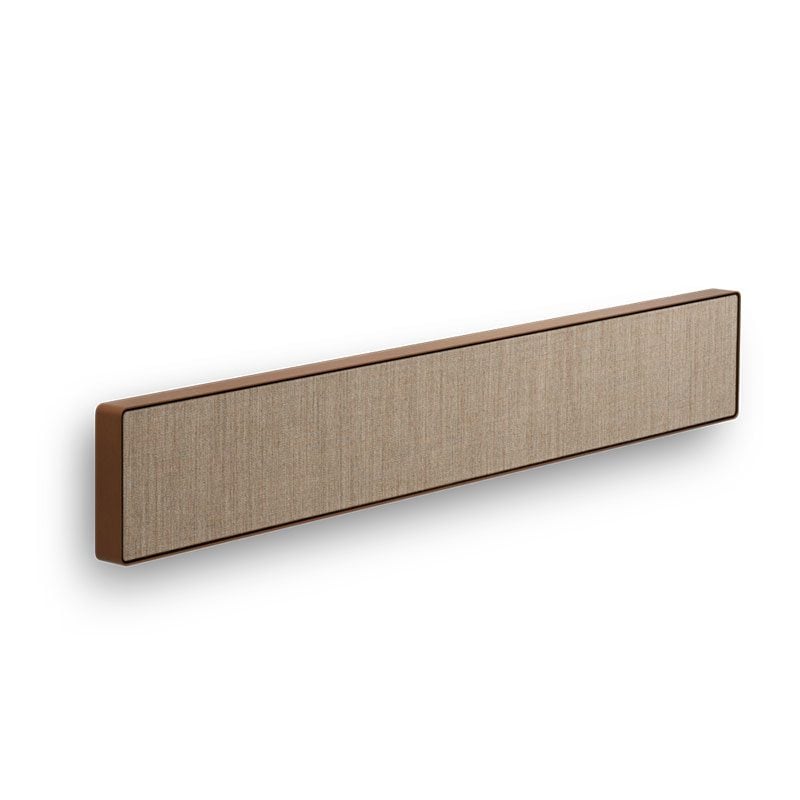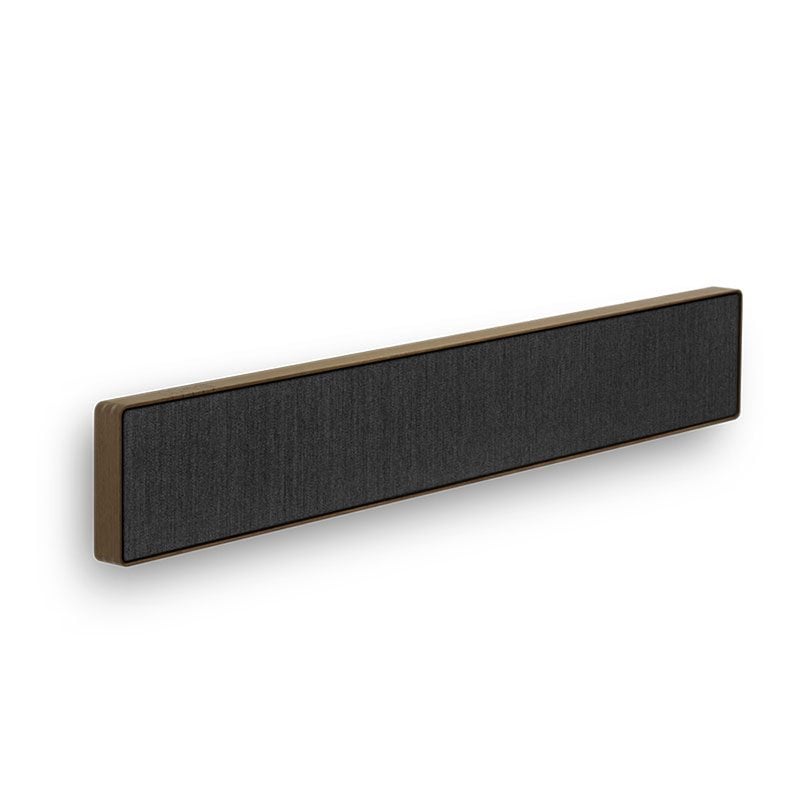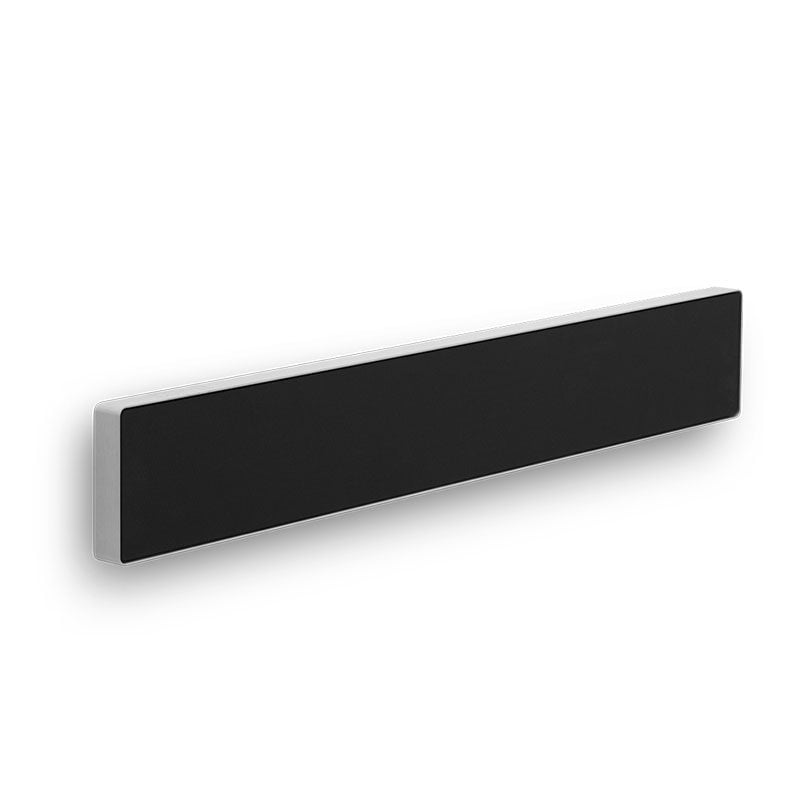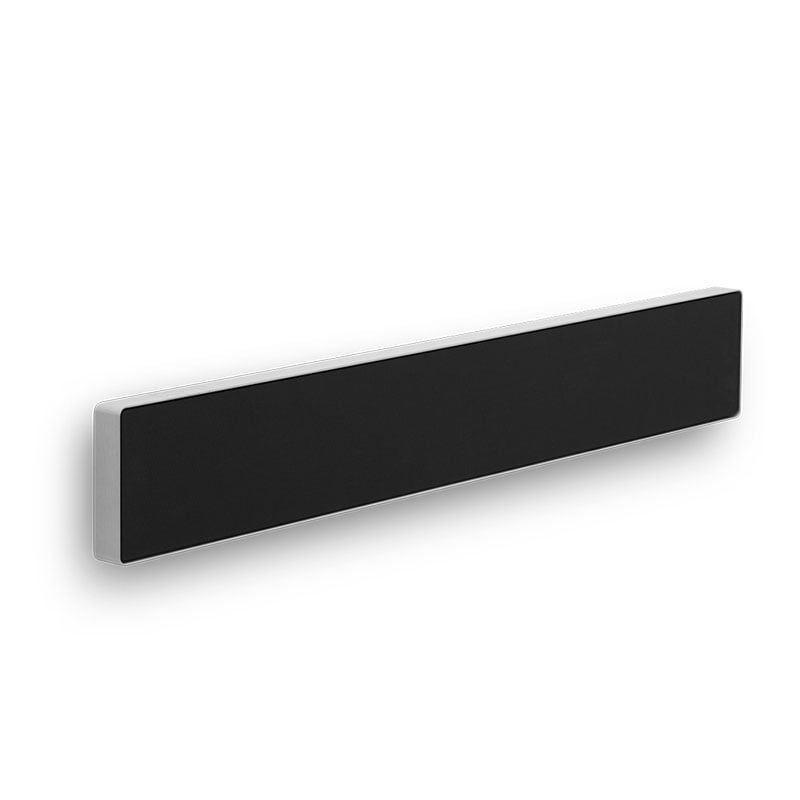 SOUND
Dolby Atmos sound
Beosound Stage offers a 3 channel sound system with a superior centre channel for optimized speech reproduction. The viewing experience is enhanced even further with Dolby Atmos, a function where sound moves around you in a three dimensional space. Beosound Stage includes eleven speaker drivers each driven by its own amplifier and the result is a three-channel, fully active, DSP based loudspeaker solution delivering a superbly deep and rich performance.
GET STARTED
Easy to setup
The basic TV sound setup of Beosound Stage only requires you to connect the included HDMI cable between Beosound Stage and the HDMI ARC connection of your TV. Then, select correct speaker/sound output in your TV menu.
LISTENING MODES
Find your own mood
Through the Bang & Olufsen App, once you register the product, you can choose among different "listening modes" according to what you are listening or watching on tv. Hear every voice, action or music clearly.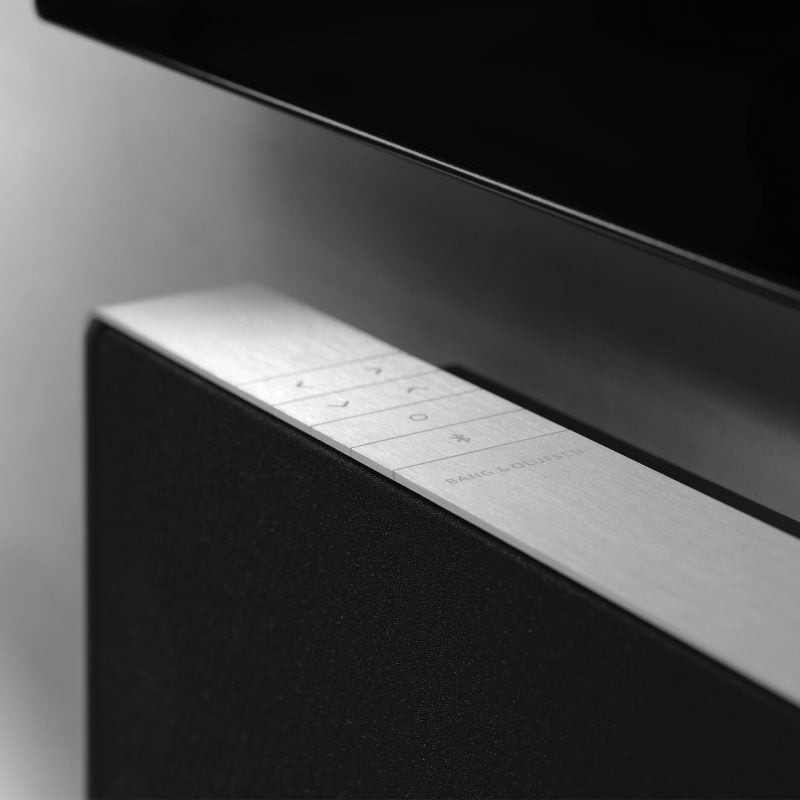 For TV and music
Beosound Stage works as a home speaker system in its own right when you turn the TV off. The integrated audio streaming technologies Chromecast built-in, Apple AirPlay 2 and Bluetooth streaming give Beosound Stage full multiroom functionality for beautiful music in every room of your home.
SPEAKERS TYPE
Amplifiers
11 power amplifiers
4 x 50 watts amplifiers for the bass drivers
4 x 50 watts for the full-range drivers
3 x 50 watts for the tweeters
Drivers
4 4″ woofer drivers
4 1.5″ mid-range drivers
3 3/4″ tweeter drivers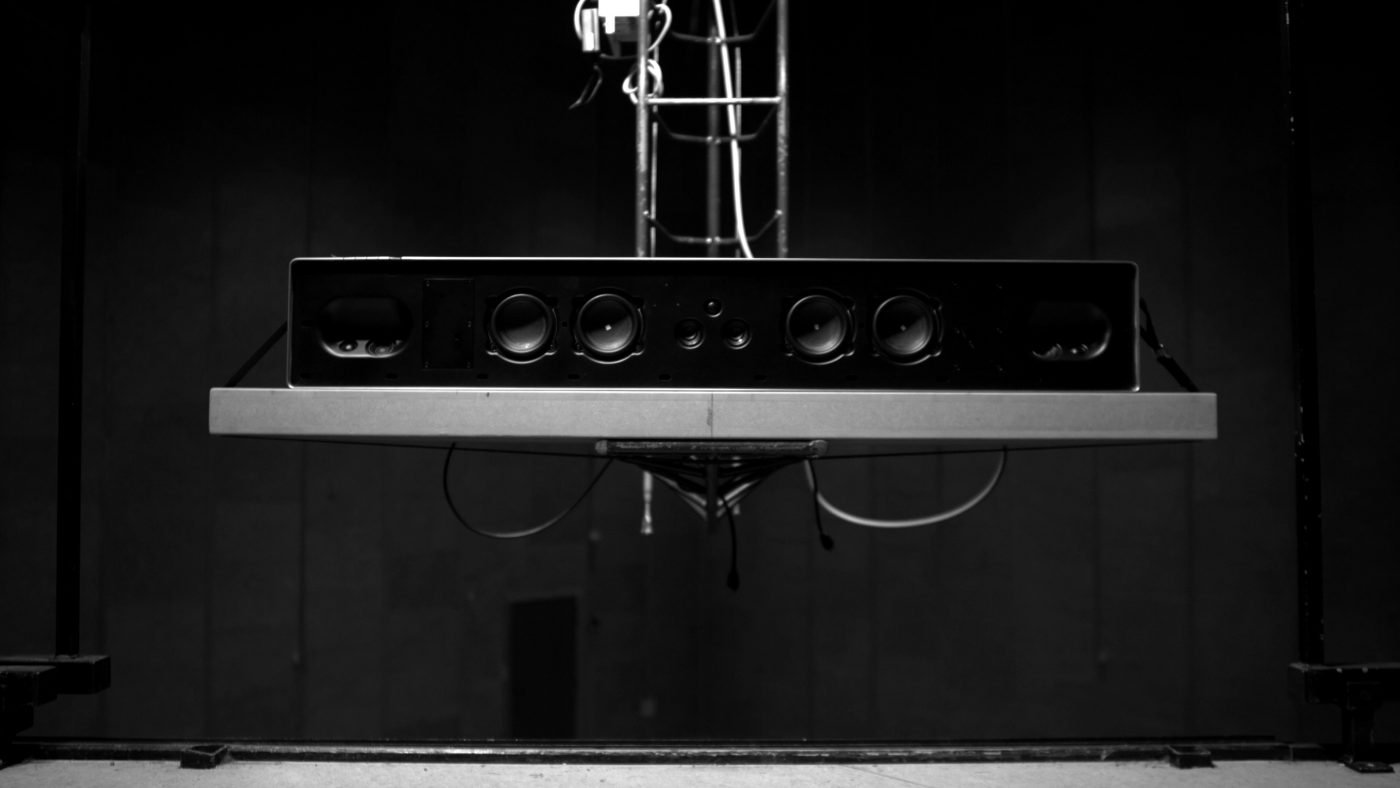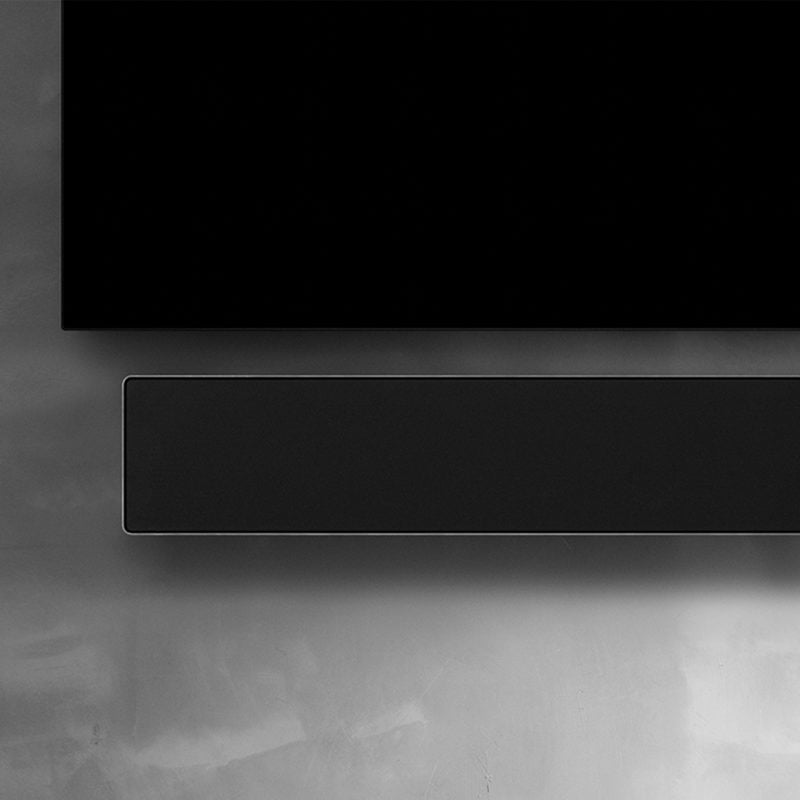 DESIGN
Scandinavian simplicity
The control buttons integrate seamlessly, a visual continuation of the infinite frame. A deliberate gap between the frame and the fabric cover highlights the contrast from the aluminium to the warm fabric. Beosound Stage brings expressive minimalism to any interior – while maximizing the TV experience.
INCLUDED IN THE BOX
Beosound Stage including fabric front cover
HDMI cable
Mains cable
2 pcs of collar/holders for wall mount solution
2 pcs of felt for adjusting flush mount on wall
Drilling template for wall mounting
2 pcs of cable holders/bridges
Tool for removing fabric cover
BeoSound Stage setup video
Specs
Still Looking?
More Soundbars Available