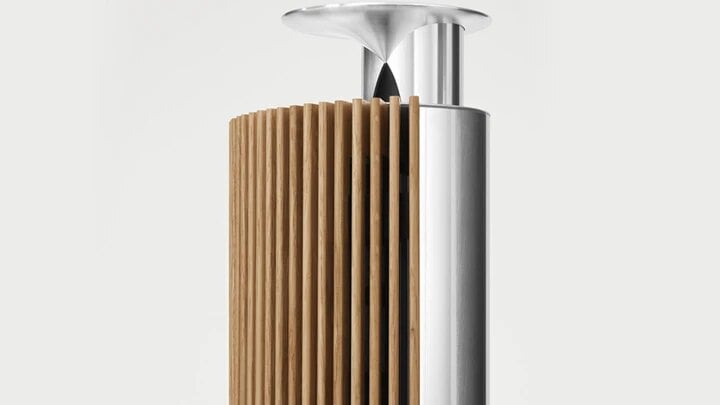 Everything that bears the Bang & Olufsen name has been tuned to perfection,bringing you right into the sound.
At Bang & Olufsen we have been sharing an obsessive passion for sound for almost 100 years: it has been a vital mission of ours to constantly test, measure and perfect the techniques used to reproduce sound.
Our speakers and sound systems are sublime technical instruments, delicately tuned by hand and ear to bring you right into the music, revealing all of its beautiful details and passionately demonstrating its ability to move you, physically and emotionally. The acoustical, electrical and mechanical engineers work closely together to ensure that every product is perfect.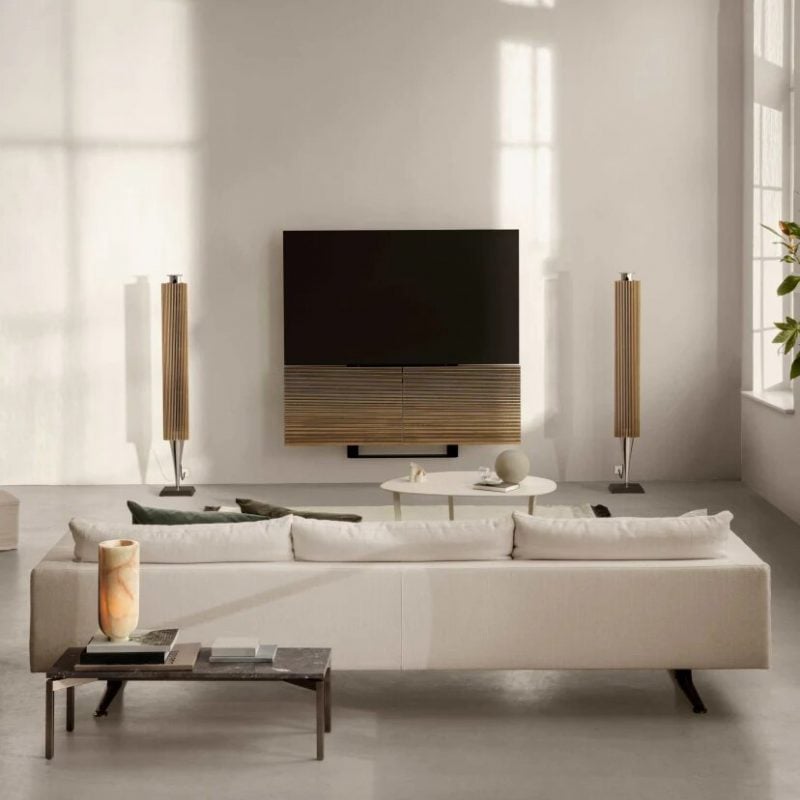 HOME THEATRE SYSTEM
Let the sound carry you
Widen the sound stage with Beolab speakers and expand your home cinema experience way beyond your living romm. Explore your many options and discover why Bang & Olufsen home theater systems aren't just for movies.
WIRELESS
Wireless and flawless performance
–
Discover the impeccable experience of wireless Bang & Olufsen sound. Needing just a single power cable to perform, the speaker brings incredible opportunities to unleash the joy of multi-channel wireless audio in your home.
PLACEMENT
Any spot is the right spot
–
The slender speaker leaves a surprisingly small footprint. It's designed to fit and blend in almost anywhere, regardless if you are looking for a freestanding floor speaker, want to tuck it in a corner or hang it on your wall like an artwork.
DESIGN
A poetic expression of sound
–
The aluminium pillar balances almost magically on its pointed base, while the crafted wooden lamellas appear to be fanning out the sound across your room in concert with the acoustic lens on top. Meet design and engineering in perfect harmony.
SOUND
Design-driven innovation
–
Beolab 18 is a stunning work of design engineering with audio performance at its heart. The acoustic lens evenly distributes the upper frequencies in a 180-degree horizontal arc, delivering superior sound experiences across your room, not just in front of your speaker.
FEATURES
All the little big things
–
Behind its beautiful exterior, Beolab 18 is filled with advanced audio technologies. Adaptive Bass Linerisation automatically adjusts the bass performance to what you are playing, while the room adaptation feature optimises the sound based on your speaker's placement.
ADAPTIVE BASS LINEARIZATION
–
Automatically responds to extreme peaks by reducing bass throughput, ensuring unrivalled Bang & Olufsen performance throughout.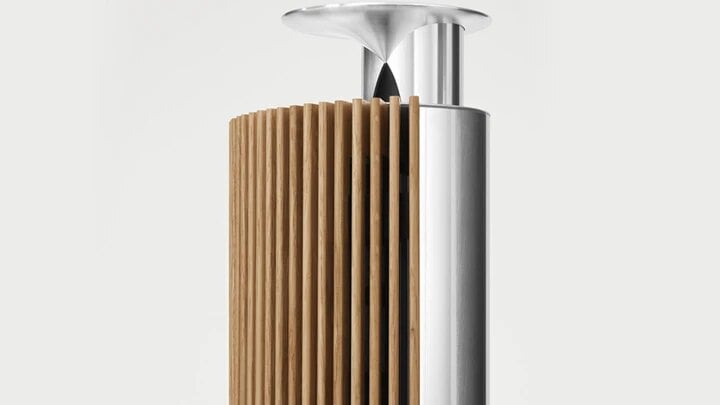 Still Looking?
More From Bang & Olufsen