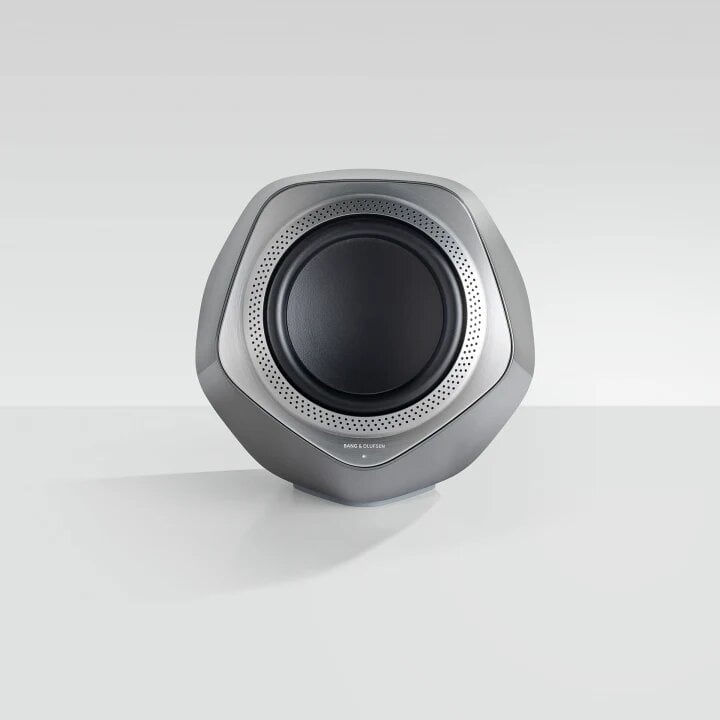 Our technological breakthroughs never seek technology as an end.
Acoustic lenses spread the high frequencies horizontally around the room so that they cover more of the listening area while reducing reflections from the floor or ceiling. Walk around a room and the Bang & Olufsen sound performance remains unchanged.
Adaptive Bass Linearisation delivers great bass from small speakers by harnessing surplus capacity in the amplifier and driver unit. We extend a speaker's bass output far beyond what it would normally produce and automatically adjust it for excessive peaks.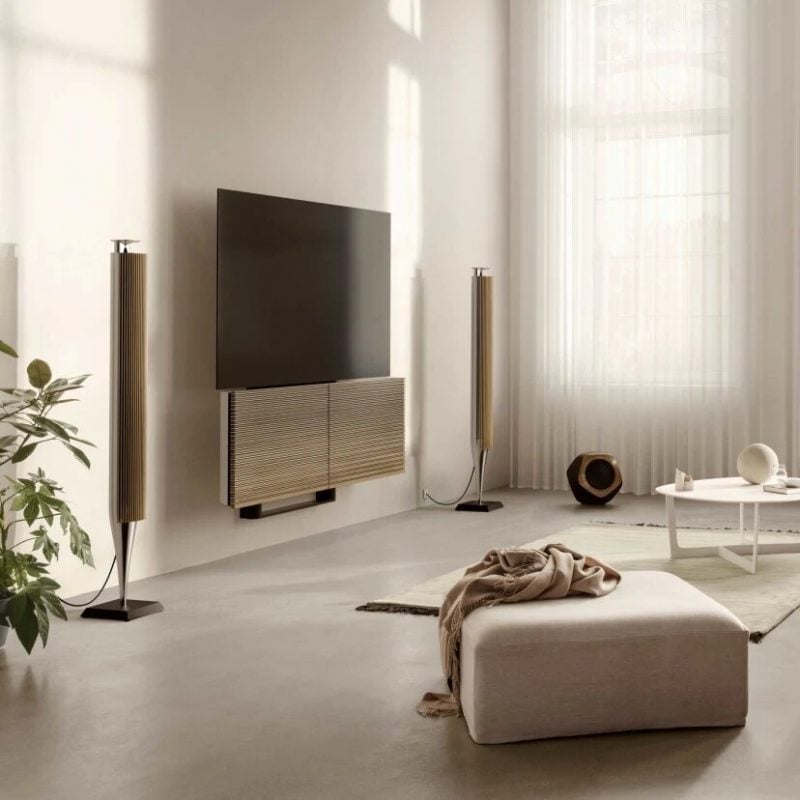 HOME THEATRE SYSTEM
Let the sound carry you
Widen the sound stage with Beolab speakers and expand your home cinema experience way beyond your living room. Explore your many options and discover why Bang & Olufsen home theater systems aren't just for movies.
SOUND
Reach peak performance
–
Add extra depth and uncover new details in films and music with this progressive subwoofer. It's not just the distinctive design that gives Beolab 19 its impact. Every technical detail is engineered to capture the precise emotions in even the lowest frequencies.
WIRELESS
Accurate wireless sound
–
You can place Beolab 19 anywhere you want. The subwoofer is equipped with the innovative wireless WiSA technology that brings unprecedented levels of stability and precision to your home audio setup and seamlessly connects with all WiSA-compliant speakers and TVs.
DESIGN
Surprising symmetry
–
Where most other subwoofers are designed with unpleasing aesthetics, Beolab 19 brings its own distinctive style to your surroundings. The geometric form and solid aluminium exterior produce a sculptural character, true to its forceful nature.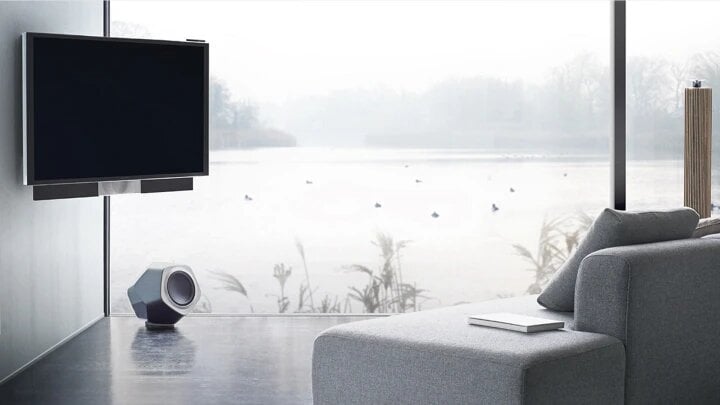 ACUSTIC BALANCE
–
Unlike traditional subwoofers, BeoLab 19 remains incredibly still by balancing the vibrations of the two speakers drivers to cancel each other out.