Time running out to find that perfect gift? Overwhelmed with the amount of options available? We took a moment to make a helpful Holiday Shopping Guide to highlight some of this year's biggest and most in-demand products that are sure to impress.
For Him
Let's start simple - headphones. These aren't just for music anymore. Noise cancelling can help him break away from distraction, an in-built microphone and seamless connectivity make taking important calls a breeze, and now with audiobooks, podcasts and audio streaming services a good pair of headphones can be an essential piece of equipment for getting the most out of your smart device.
Want something more? How about a showpiece speaker with all the latest technology, like voice control, Airplay 2 and more! Or, if he needs the best of the best, the Beoplay H95 are the top shelf of Noise Cancelling, high quality headphones.
For Her
The right music can fuel inspiration and be a soundtrack for achievement. The right headphones can take you even further so why not consider some of these Sports headphones from Bose and B&O. Loud noises at night disrupting her sleep? Bose Sleepbuds II are designed to mask these noises and give her the best sleep ever.
Want something more? What about a beautiful, elegant and classy soundbar? The sound cannot be matched, and the design means it will fit into even the most minimal loungeroom setups. Or why not consider other elegant and incredibly high quality Bang & Olufsen speakers.
For the whole family
It's definitely a good time to spend with family. Make everyone's life a little brighter this holiday season with an amazing home cinema experience! Options range from a simple soundbar, right through to a home theatre system to rival any cinema experience.
It's summer, maybe you'd prefer to head outdoors. The Sonos Amp and outdoor speaker set is an awesome addition to your outdoor space and can be easily controlled with your own smart phone - no need for complicated control systems.
Up to $1500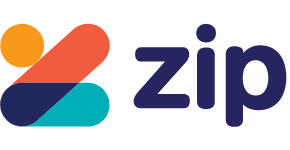 Still looking for something more?
We stand out from the rest by offering our expert advice to our clients both in-store and online via the online chat. Start a conversation now - ask us a question or just say hi!