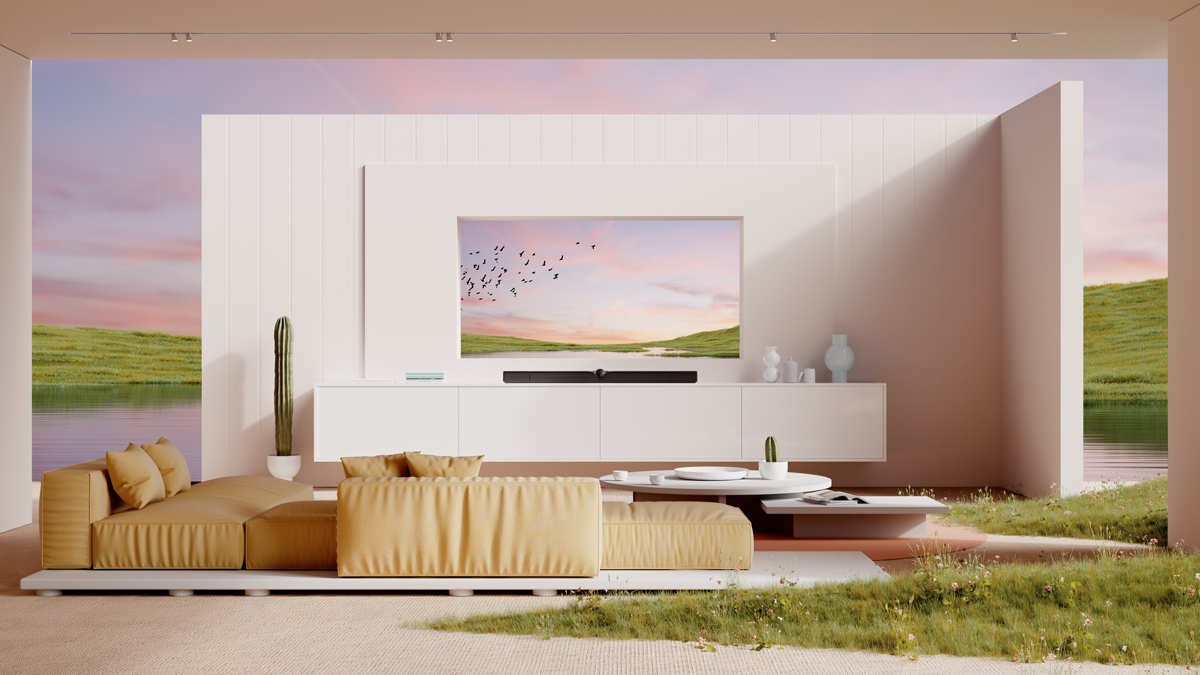 Enjoy sound that goes above and beyond. Devialet Dione is Dolby Atmos-enabled, allowing it to provide a uniquely immersive 5.1.2 surround viewing experience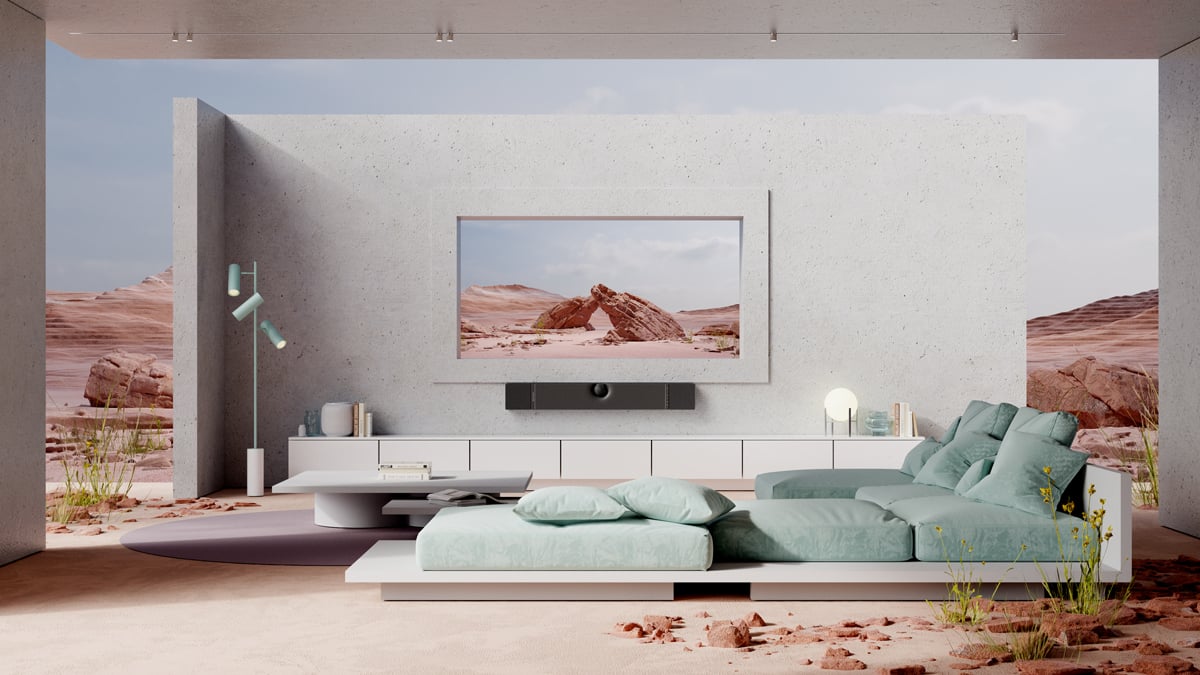 On the aesthetic front, Devialet Dione boasts an thinness-to-performance ratio and an iconic central ORB® that adapts to whatever in-home placement you choose.
A true all-in-one soundbar.
Seventeen autonomous high-end drivers, all powered by proprietary Devialet technologies, come together to deliver deep infrabass and crystal-clear treble. A plug-and-play way to enjoy a vivid, cinematic viewing experience in a 3D, 5.1.2 configuration. Do you dare to feel the crescendo?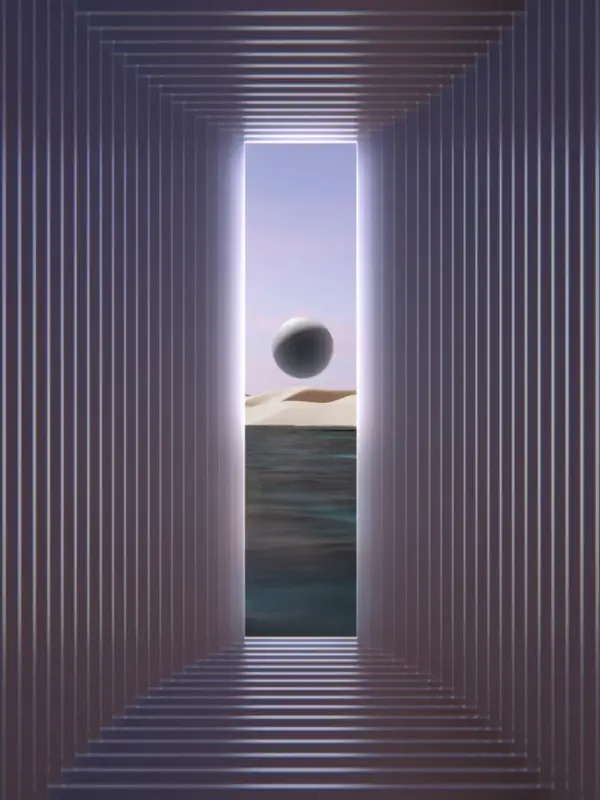 Dolby Atmos
Enjoy sound that goes above and beyond. The Devialet Dione soundbar is Dolby Atmos-enabled, allowing it to provide a uniquely immersive, 5.1.2 surround listening experience. Originally designed for the film industry, Dolby Atmos delivers layered 3D sound from above, taking the Devialet Dione experience into another dimension.
SPACE™ technology opens up a new dimension of sound. A patented algorithm upscales any mono or stereo signal into a 5.1.2 signal for an all-enveloping, multi-layered, deeply immersive sound experience, whatever the content you're enjoying.
Enter the ORB®️
Devialet Dione's ORB®️ is the central channel. This patented design allows Devialet Dione to adapt mechanically and acoustically to the position of the soundbar, either wall-mounted or placed on a piece of furniture.
Devialet Dione is equipped with a 2.1 eARC/ARC HDMI connector that allows multiple audio channels to be transmitted with zero bandwidth limitation or compression.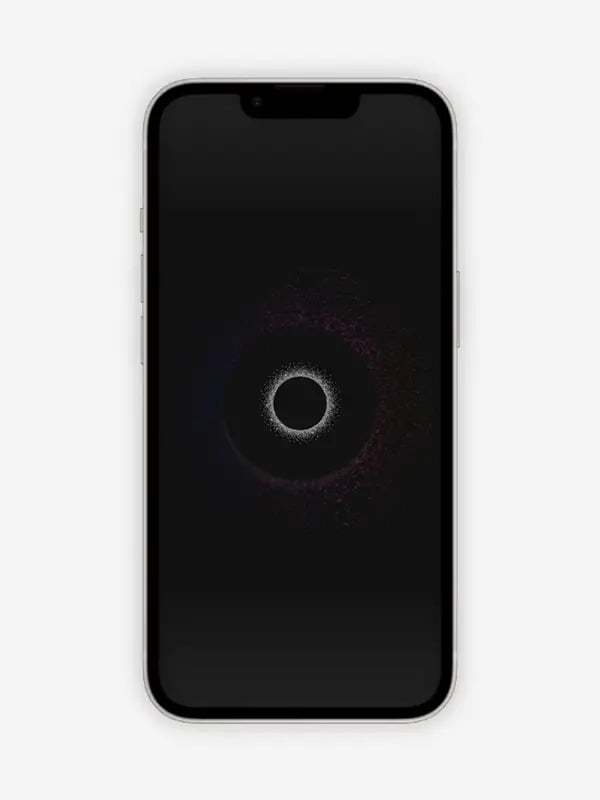 Devialet Dione runs on the DOS2 software ecosystem, meaning set-up and customization are seamless in the Devialet App.
Devialet Dione also integrates into a Phantom multiroom configuration through Airplay2. This set-up is also possible for any Airplay 2-enabled speaker if you use iOS.