A new design for Gamers
The gaming industry is growing. There are more than 3 billion gamers today spanning age groups, genders and gaming platforms.
Despite this, almost all hardware seems to be designed for one particular type of user, in a style commonly referred to as "Hi-tech".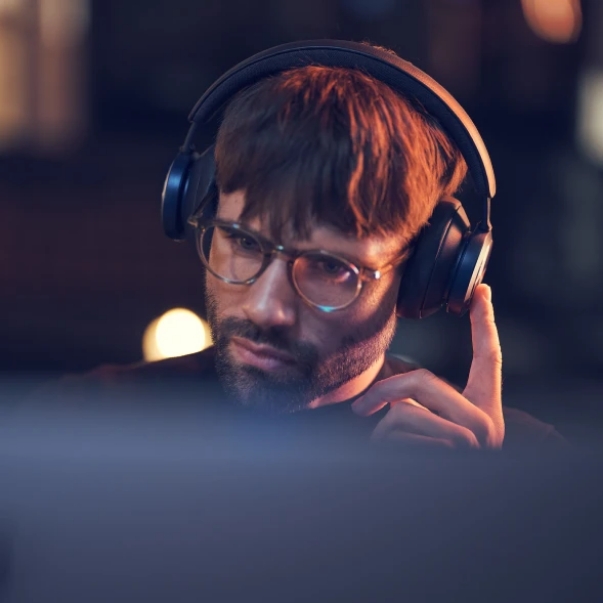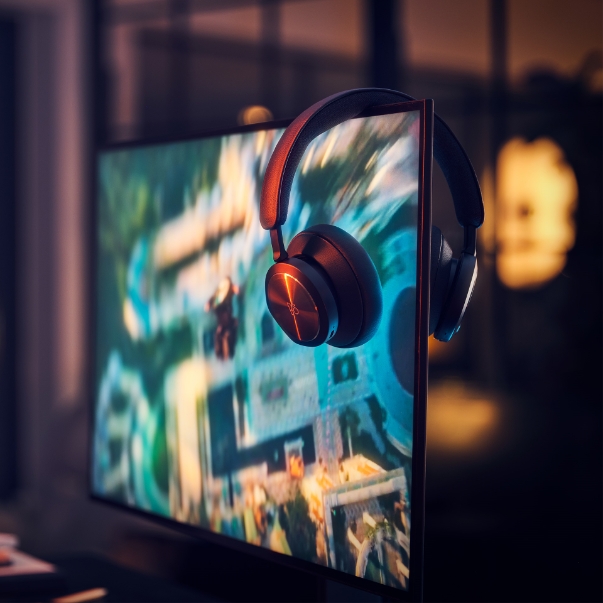 The Beoplay Portal aims to change this trend by focusing on a Scandinavian minimalist design. These headphones not only integrate state-of-the-art gaming performance, but also compliment the gamers lifestyle and daily activities with the option to use as regular on-the-go headphones.
To accomplish this unique balance, Bang & Olufsen designers have implemented a unique User Interface via the Bang & Olufsen App (more on this below). This works seamlessly with the dedicated gaming functions located directly on the headphones allowing users to quickly switch back from on-the-go listening, to gaming mode.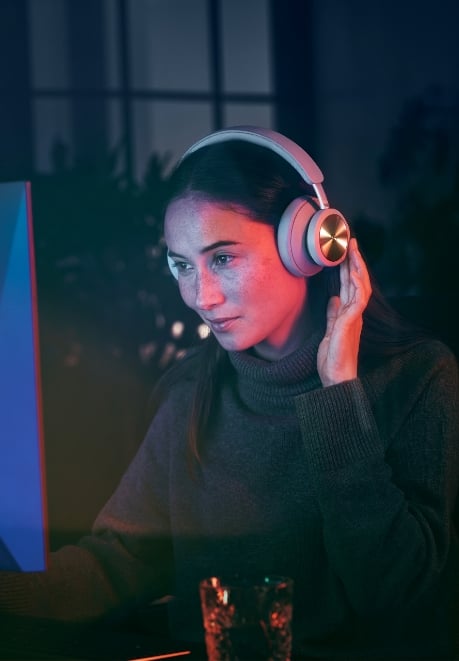 Beoplay Portal provides all the technology and features needed for a superior gaming experience. Notably, to help give users a competitive edge, it includes support for Dolby Atmos for headphones. To compliment this, and to help the user stay immersed in the action, they have also included the very latest in Active Noise Cancelling technology.
Designers also removed the need for a boom arm microphone – a usual feature of gaming headsets currently on the market. In it's place, efficient beamforming microphone technology built right into the ear cushion. Just one example of the way that Beoplay Portal embraces Bang & Olufsen's core principles of impeccable sound, design and craftsmanship.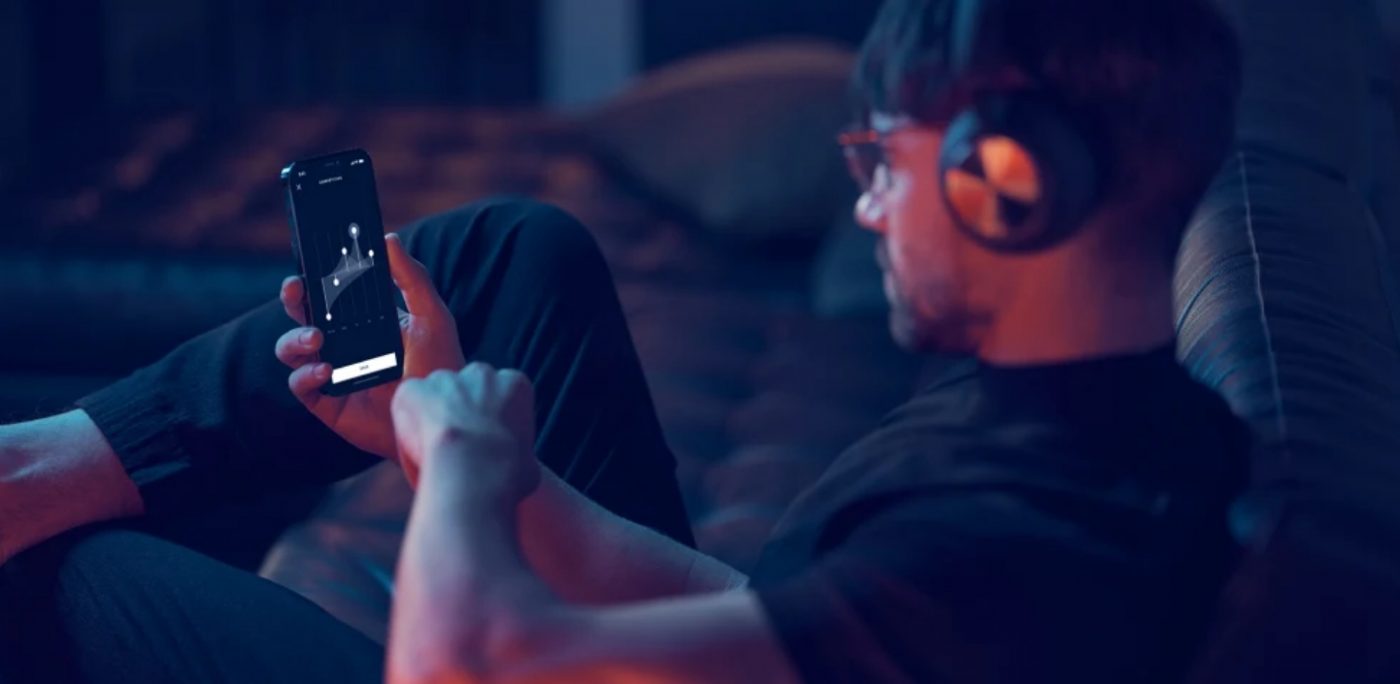 As with all Bang & Olufsen products, Beoplay Portal exemplifies prestigious design. What sets this apart from the rest, is that it does this and delivers high level communication performance that's needed to call itself a real gaming headset.
This is Beoplay Portal.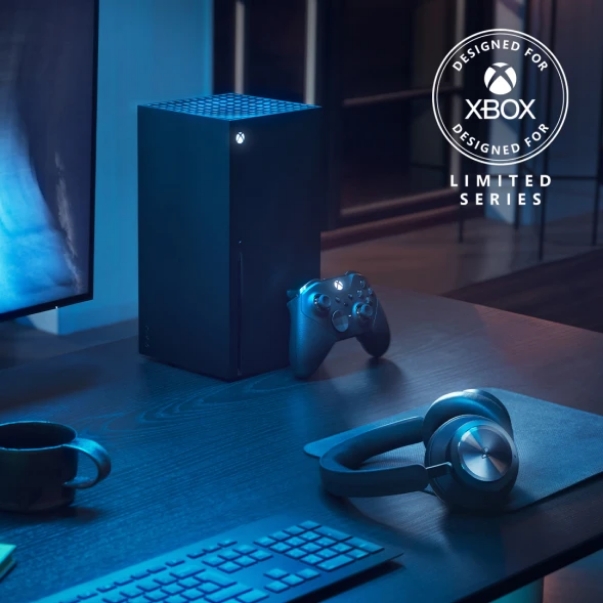 DESIGNED FOR XBOX LIMITED SERIES
Instant connection
Designed in collaboration with Xbox as part of the unique Limited Series accessories range, Beoplay Portal will connect seamlessly with your Xbox for an instant gaming experience. Built-in lossless 2.4GHz wireless connectivity delivers a rock-solid connection, allowing full gaming immersion with precise and powerful Bang & Olufsen sound.
What are some of the unique features?
I. User Interface for Gaming and On-The-Go
Beoplay Portal is designed for flexibility, and therefore can be used for regular on-the-go use as well as dedicated gaming experiences. The Bang & Olufsen App has been improved to embrace this, and it will adapt to the use-case by changing its layout, depending on the setting.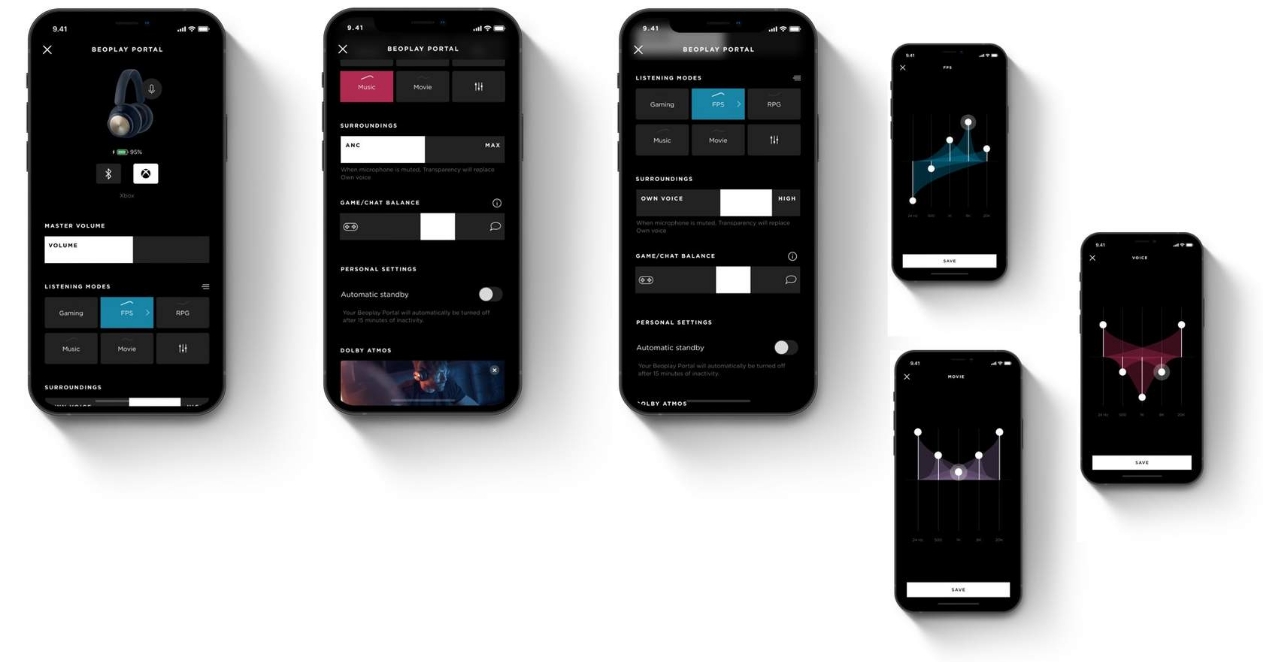 When connected to Xbox, or PC via a dongle, or USB-C, Beoplay Portal will adapt to gaming needs. Bang & Olufsen acousticians have created a selection of standard sound modes suited for different gaming styles whilst also enabling the user to create their own modes.
These are accessible by toggling through the preset button directly on the headphones. In this mode, the user can also adjust the Game / Chat balance and the touch bar sensitivity to further enhance their experience.
When connected via Bluetooth, Beoplay Portal will work like regular on-the-go headphones and the layout of the Bang & Olufsen app will follow the traditional and intuitive interface.
II. Dolby Atmos for Headphones
A Dolby Atmos for Headphones license allows the user to experience an unparalleled immersion through spatial audio for Xbox and Windows 10.
Adding extra layers of dimension, distance and realism, Dolby Atmos surround sound technology ensures improved precision, reduced latency and personalisation of the equalisation for games, movies and music.
III. Digital Adaptive Active Noise Cancellation technology
Beoplay Portal allows you to immerse yourself entirely in the listening experience. It also makes it possible to enjoy games or music without excessive volume levels by using Digital Adaptive Active Noise Cancellation.
Digital Adaptive Active Noise Cancellation is a combination ANC microphones placed outside and inside the ear cushions. The microphones process the surrounding noise, effectively cancelling out unwanted elements, allowing you to stay focused and engaged.
This is a new endeavour from Bang & Olufsen, which seems to fit perfectly with their core principles of constantly pushing design, sound quality and craftsmanship.
Similarly, these headphones are sure to push you further in your gaming experiences and day-to-day life, just the same.