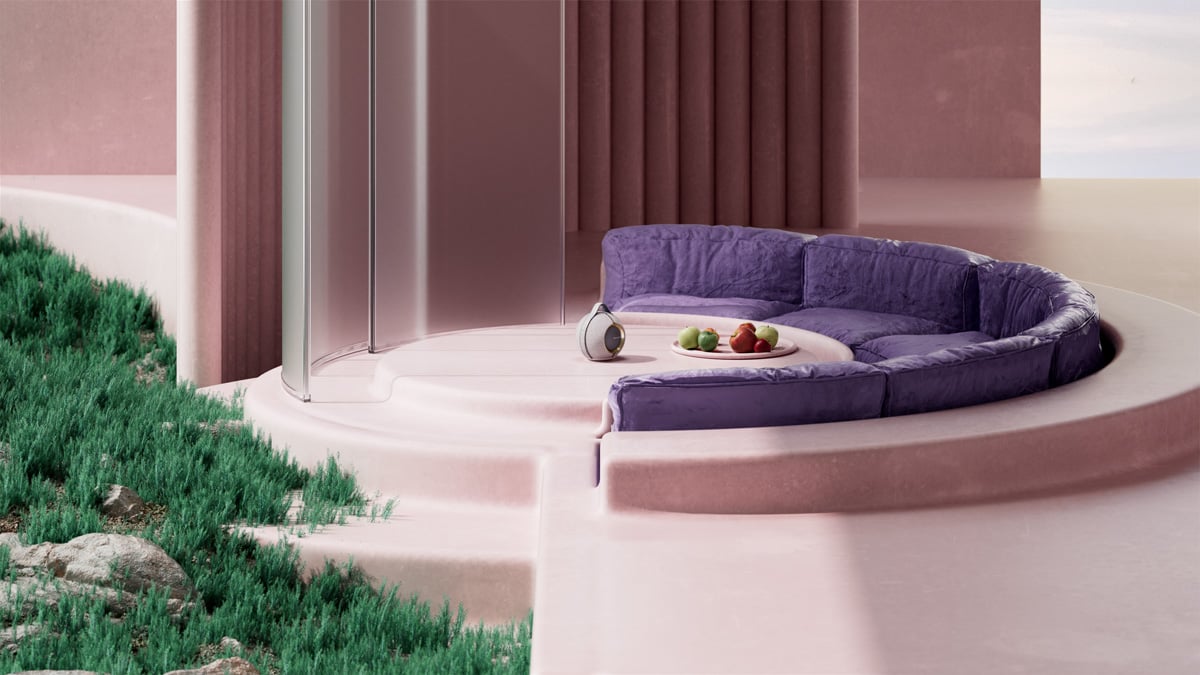 Capable of unleashing powerhouse, expansive soundstage, Devialet Mania is the only portable speaker with adaptive 360° stereo sound. Revel in a sound that morphs to your surroundings, sparking a sensory frenzy wherever you go.
Devialet Mania Exclusive Editions
At first glance, sound and colour don't have much in common. But in the world of acoustics, they do.
The colour of sound, called the "noise spectrum," describes how much energy flows at different frequencies. And it was the inspiration for our Seasonal Colours exclusive edition.
Seamless streaming. Thanks to Devialet Mania's dual streaming capabilities, you have the choice between Wi-Fi or Bluetooth®. When indoors, connect via Wi-Fi to use Spotify Connect and Airplay 2 (for Apple users). And when you take Devialet Mania outdoors, Bluetooth® auto-activates.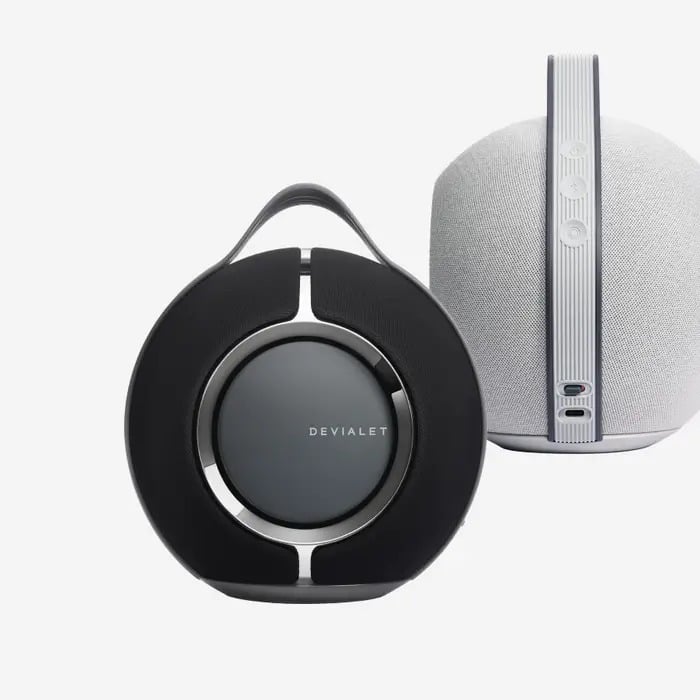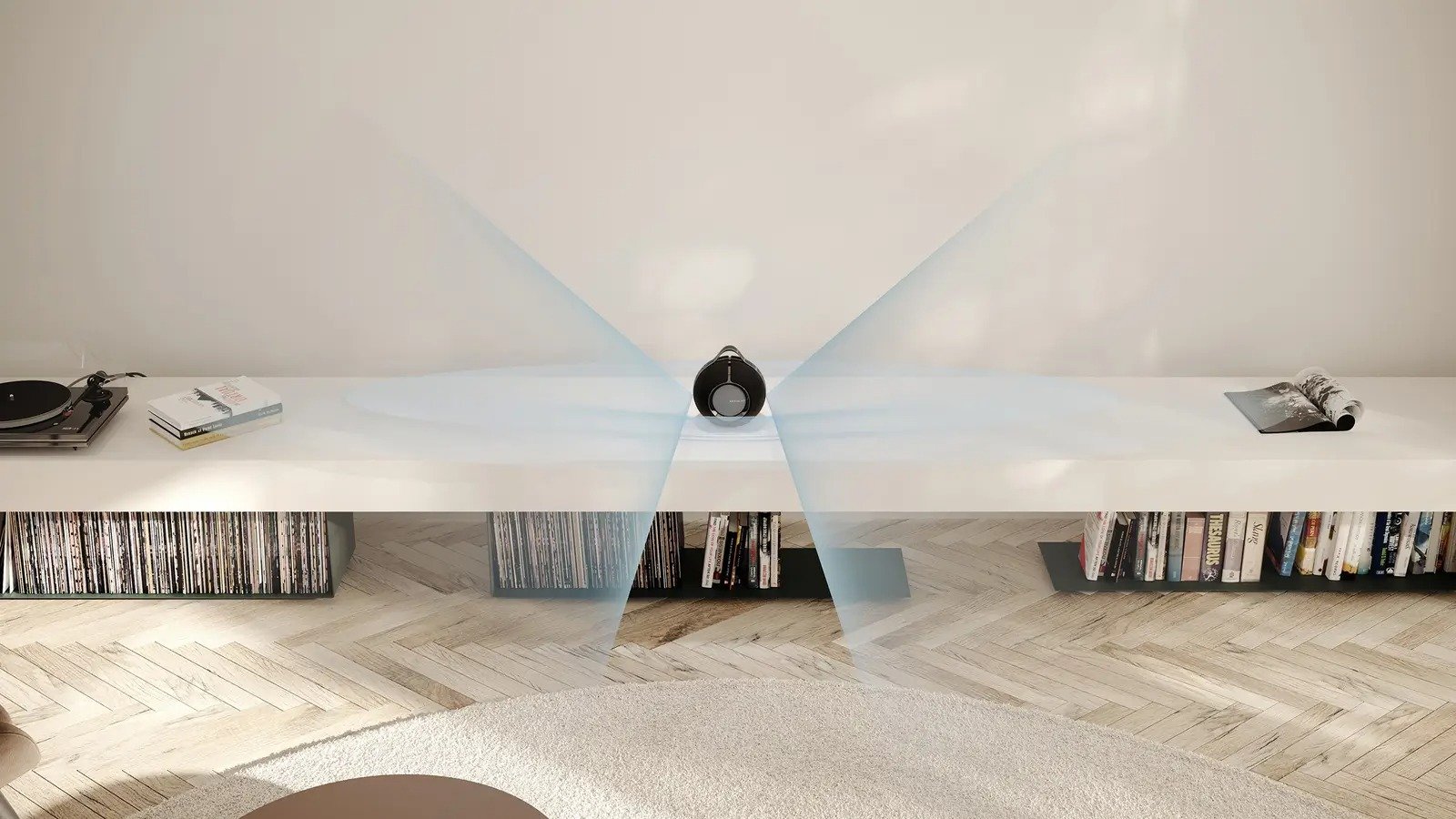 Full range, full control.

Devialet Mania's acoustic architecture boasts four full-range speakers that cover the entire audio spectrum from bass to medium to treble. The result? Crisp, clean sound and cross-stereo rendering.
360° stereo sound
Expansive audio sound scene

Experience the most adapted rendering mode for immersive listening.
95 dB SPL Maximum Sound Level

Sound that leaves an emotional imprint. More obsession-inducing than ever.
30Hz -20kHz Frequency response

Cover the entire audio spectrum from bass to medium to treble.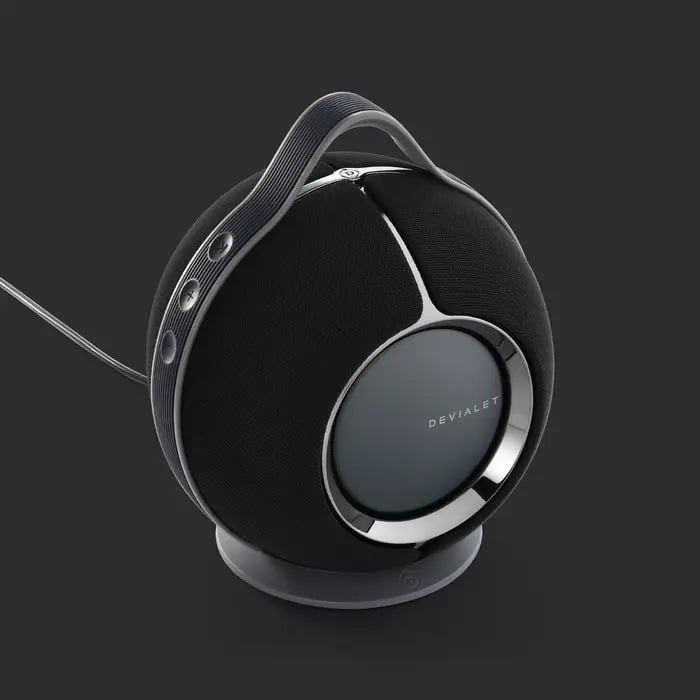 Up to 10 hours of augmented listening. Battery-powered and dock-rechargeable with the Devialet Mania Station, emotion-eliciting listening is available where you want it with Devialet Mania.
Equally as comfortable on a patio as poolside. Thanks to its IPX4 rating, Devialet Mania can resist inadvertent splashes without skipping a beat.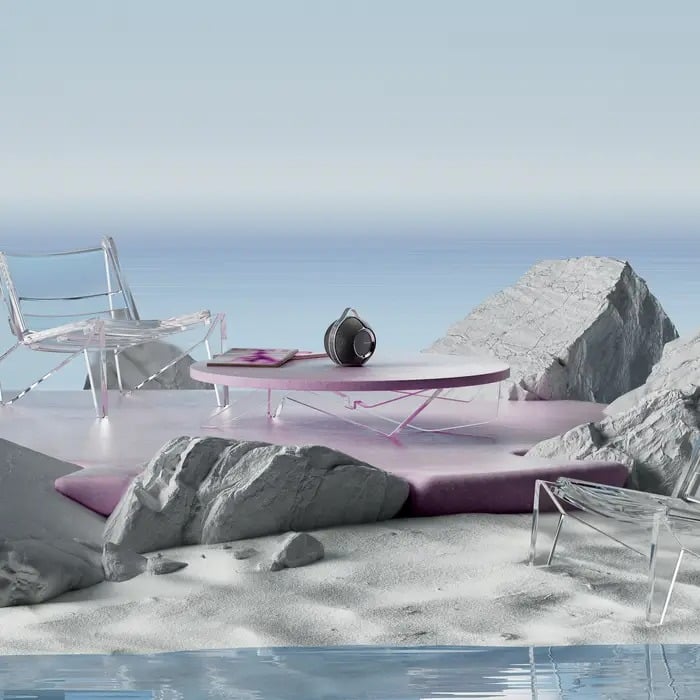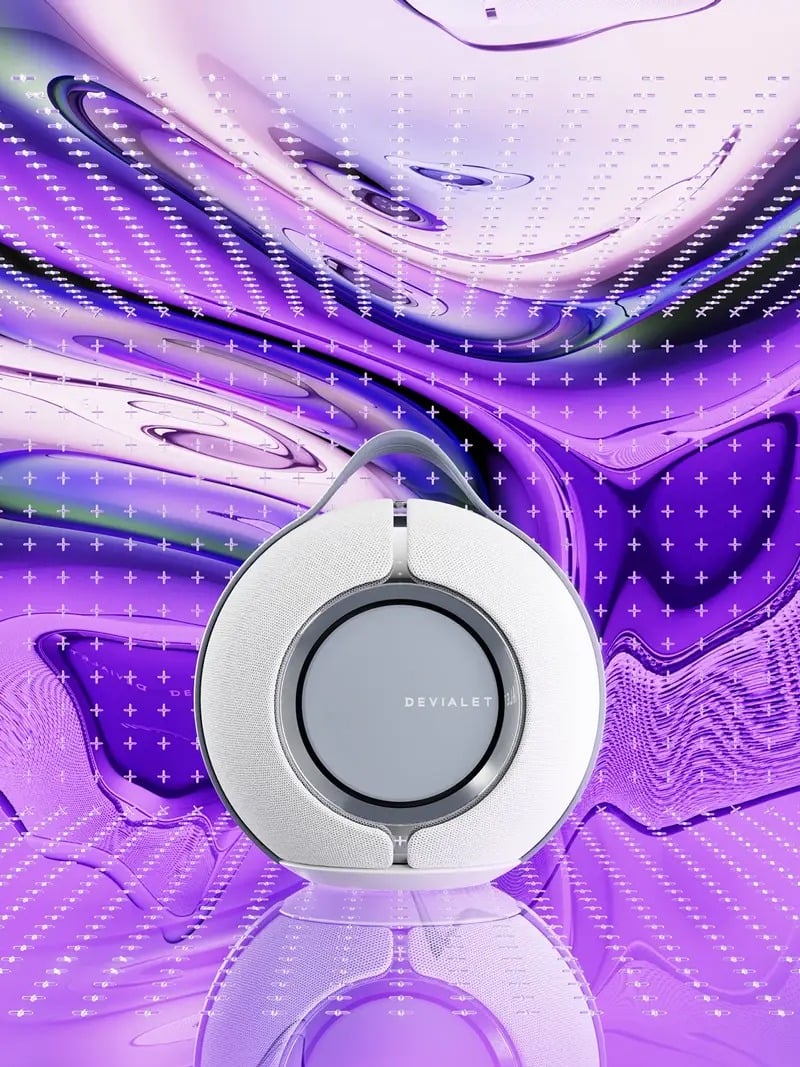 Make your speaker work for you. Devialet Mania is voice assistant-integrated. So whenever you're connected to Wi-Fi, simply say "Alexa" to play your favourite song, skip to the next track, change the volume, read you the news and more. Alexa on Devialet Mania makes it easier then ever to control your smart home, just by using your voice.
Devialet Mania inherited Devialet's patented SAM® technology, allowing it to recognize and adapt the sound signal to its drivers' specificities. The original recording and acoustic pressure generated by Devialet Mania emerge in perfect harmony to eliminate almost all distortions and enhance the bass rendering.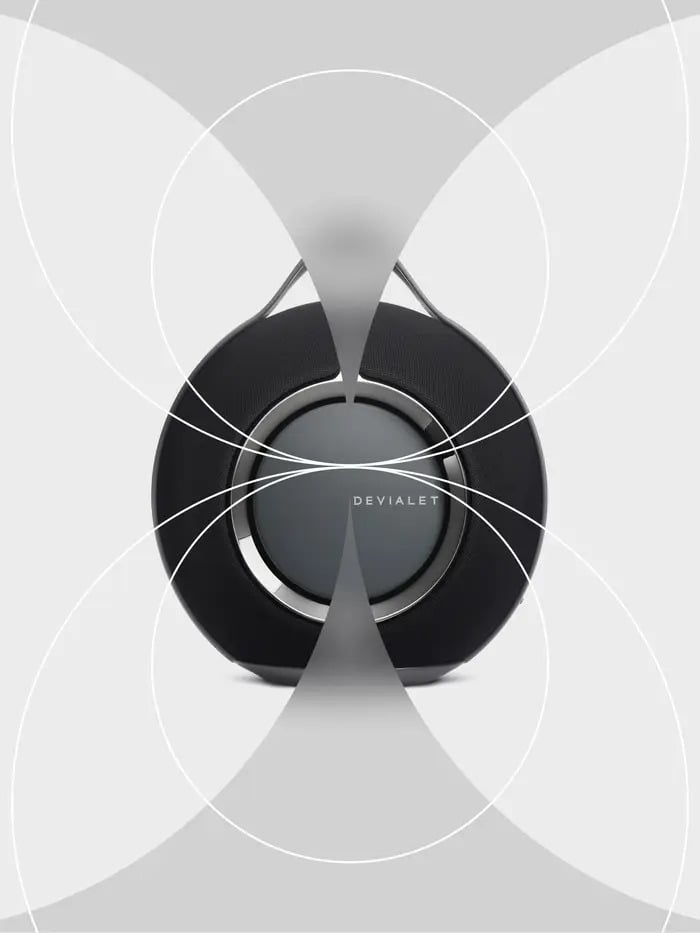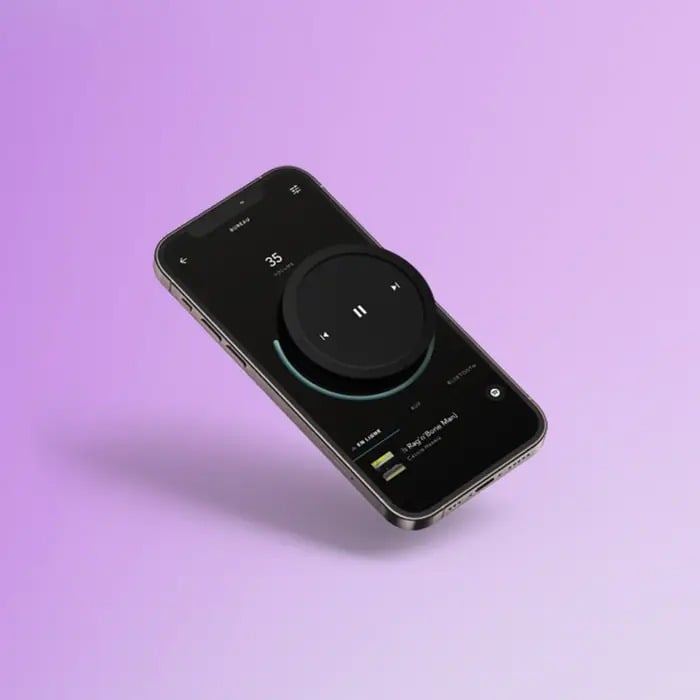 Devialet Mania runs on DOS2, the same software ecosystem as Devialet Phantom and Devialet Dione. And that means set-up and customization are seamless in the Devialet App: Enjoy improved sound quality via Wi-Fi, set up your device with Alexa, receive software updates, personalize your equalizer levels, and more.