Celestial
Sounds from above
All music. Zero clutter. Discreet in-ceiling speakers for room-filling sound experiences.
Celestial
Celestial are passive in-ceiling speakers combining exceptional sound performance with flexibility and simple installation in an unobtrusive design that matches any interior.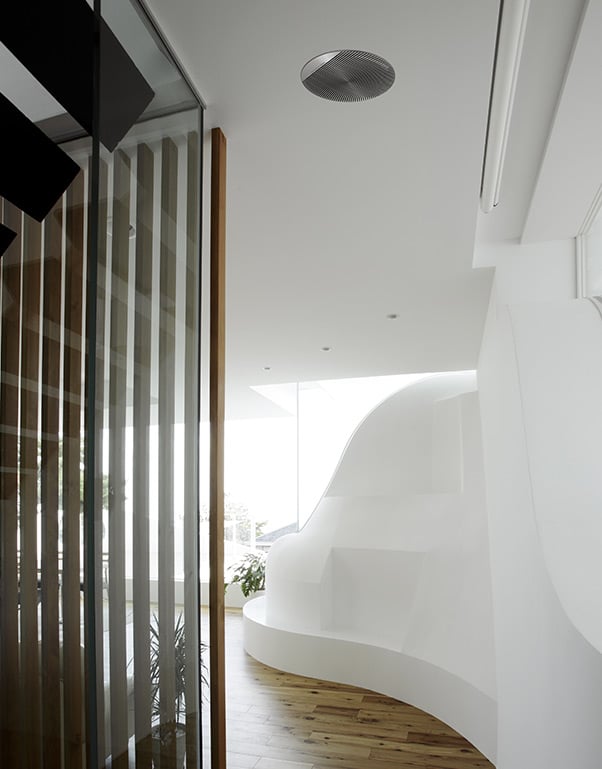 Celestial speakers provide a sound dispersion that is second to none. This means better coverage and more flexibility and greater freedom in terms of where the speakers can be placed and still provide a powerful sound experience.
The unparalleled pivoting ability allows for directing the sound towards the preferred listening area regardless of the speaker's position.
While all the sound power is hidden away in the ceiling, the visible speaker grilles remain true to the Bang & Olufsen design philosophy of understated luxury that complements any home interior.
The premium grilles which comes in both circular and square versions, are made from a polished aluminium ring/frame and a white painted steel plate. The grilles can be changed to a circular pure alumunium grille which is manufactured at our own aluminium factory in Struer, Denmark. All of the grilles are designed by Torsten Valeur – David Lewis Design. 
Customize your speaker appearance with a square speaker grille (available as accessory).
installation
Easy to install
The mounting system ensures easy installation while providing the perfect conditions for optimal sound reproduction – regardless of the construction materials in place. All of the grilles attach perfectly with magnets directly on the speakers. 
Bang & Olufsen

× Origin Acoustics
Bang & Olufsen
× Origin
Acoustics
Celestial in-ceiling speakers and Palatial in-wall speakers are developed in a powerful partnership between Bang & Olufsen and Origin Acoustics.
Founded by the original inventors of the in-wall/in-ceiling speaker concept more than 40 years ago, Origin Acoustics is a perfect match to Bang & Olufsen's proud tradition of audio engineering and aesthetics.
Drivers
2-way and 3-way systems ranging from 6.5 Inch to 10 Inch.
Mounting
Install a 6 inch and replace later with an 8 inch in same mounting hole.
Accessories
Magnetic Grille. Advanced aluminium grill as accessory
| Model | Tweeter | Midrange | Woofer | Frequency | Impedance | Speaker Diameter | Cutout Diameter | Depth |
| --- | --- | --- | --- | --- | --- | --- | --- | --- |
| BOC106 | 1" Silk DPSD | 4" Glass Fiber | 10" Glass Fiber | 25Hz-20kHz | 6 ohm | 11.26" | 10.375" | 6.22" |
| BOC86 | 1" Silk DPSD | 4" Glass Fiber | 8" Glass Fiber | 34Hz-20kHz | 6 ohm | 9.61" | 8.75" | 5.59" |
| BOC82DT/SUR | 1" Silk DPSD | NA | 8" IMG | 38Hz-20kHz | 6 ohm | 9.61" | 8.75" | 5.59" |
| BOC82 | 1" Silk DPSD | NA | 8" IMG | 38Hz-20kHz | 6 ohm | 9.61" | 8.75" | 5.59" |
| BOC66 | 1" Silk DPSD | NA | 6.5" Glass Fiber | 43Hz-20kHz | 6 ohm | 9.61" | 8.75" | 5.01" |
| BOC62 | 1" Silk DPSD | NA | 6.5" Glass Fiber | 48Hz-20kHz | 6 ohm | 9.61" | 8.75" | 5.01" |