EVERY BEOSOUND SHAPE IS A PERSONALISED
PIECE OF INTERIOR DESIGN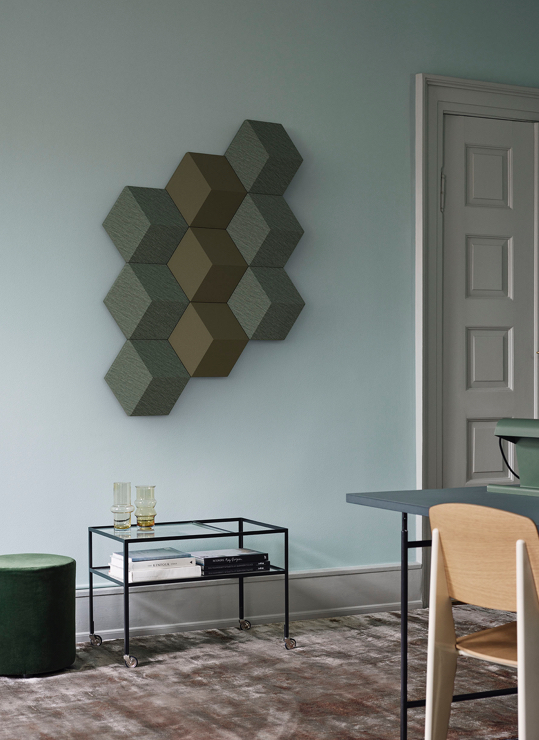 PERFORMANCE
Say you need to improve the acoustic properties of a large room with lots of hard surfaces. In this case, you would incorporate sufficient acoustic damper tiles in your design to prevent sounds from ricocheting off the walls. For a bustling hotel lobby that transforms into a lively cocktail bar at night, an ample speaker tile setup will guarantee the perfect musical backdrop.
AESTHETICS
Don't just think of BeoSound Shape as a functional asset. With our curated selection of high quality fabric covers, including exclusive wool fabrics from Kvadrat, we are making music a tactile and aesthetic experience too. No two configurations are likely to be the same, but each one will undoubtedly leave a lasting visual imprint on every wall and every room.
CREATE YOUR OWN BEOSOUND SHAPE DESIGN
Through our Online Configuration Tool it's both fun and easy to create a personalised BeoSound Shape design. Start by defining the size and look of your speaker system - complete the design by choosing the performance level that matches your exact needs.
Try the Configuration Tool