THE WORLD FADES.
YOUR MUSIC SHINES.
Better sound begins with better silence. That's why these sleek, new wireless earbuds are designed with breakthrough acoustic innovations and the world's most effective noise cancelling.
Together, they produce crisp, clear audio and rich, deep bass over a bed of virtual silence—so you can hear all kinds of details that typically get lost, like the singer breathing between words or the clicking of fingers from deep in the audience.
In fact, we believe you won't get a more compelling listening experience from any other wireless earbud, whether it's for music, podcasts, videos or calls.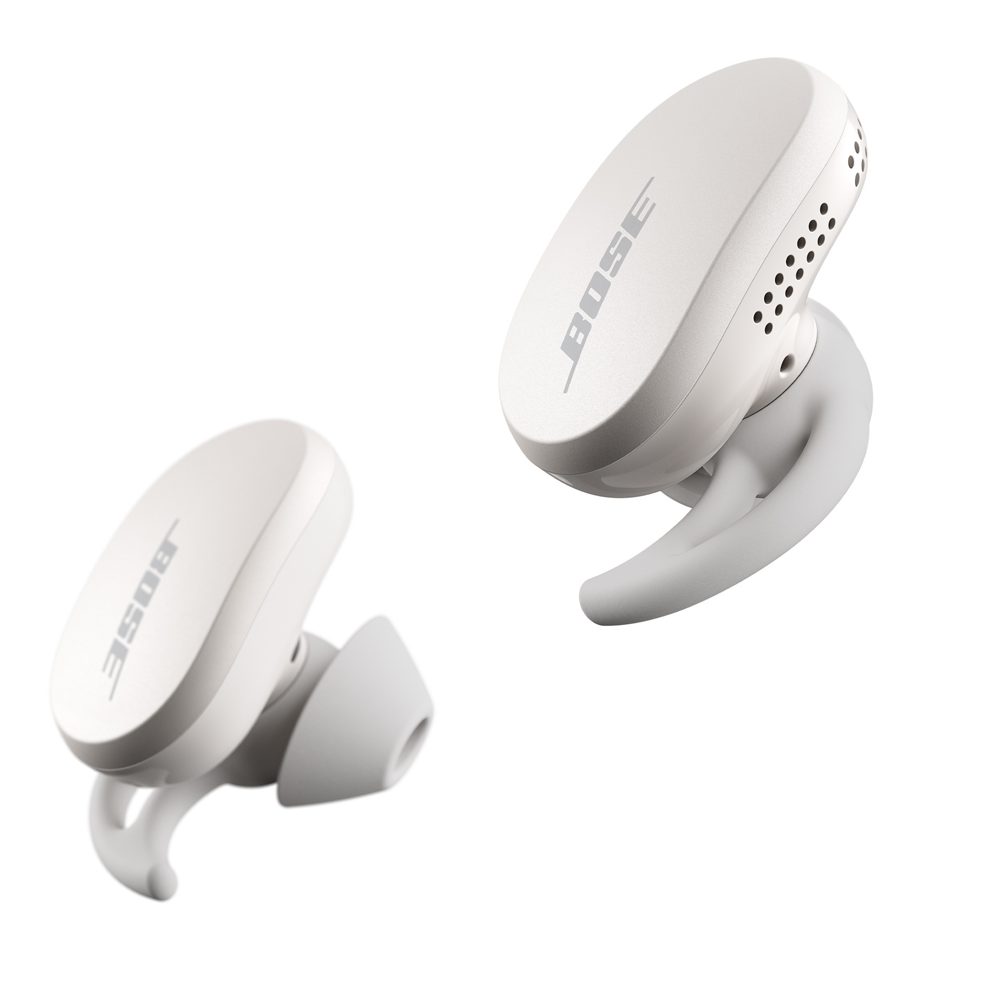 BOSE ACOUSTIC NOISE CANCELLING
The world's most effective noise cancelling earbuds
–
Using a combination of patented active and passive noise cancellation innovations, Bose QuietComfort® Earbuds feature all the noise cancelling performance of our best over-ear headphones—from a compact, truly wireless earbud.
ACTIVE NOISE CANCELLING
Internal and external microphones monitor sounds in your environment and in your ear canal and—in a fraction of a millisecond—produce an opposite signal to cancel out unwanted noise. All that's left is what you want to hear.
PASSIVE NOISE CANCELLING
A soft ear nozzle is designed to conform completely to the contours of your ear, creating a gentle seal. The more airtight the seal, the less outside noise gets in, and the more you can enjoy your content. A good seal is also critically important for deep low notes, because they add more impact and emotion to your music and videos.
Personalise your listening experience with adjustable noise cancelling
–
Virtual silence is great for listening to music, but there are times when you need to hear the outside world as well. Such as if you're walking down a busy street. Or listening for a boarding announcement. Knowing that different situations call for different levels of awareness, Bose QuietComfort® Earbuds are uniquely able to let you choose your listening experience. This allows you to eliminate distractions altogether, minimise the noise cancelling or anything in between.
For quick conversations, choose the full transparency option. This handy feature makes it seem as though you're not wearing earphones at all—perfect for ordering a coffee or making small talk with co-workers.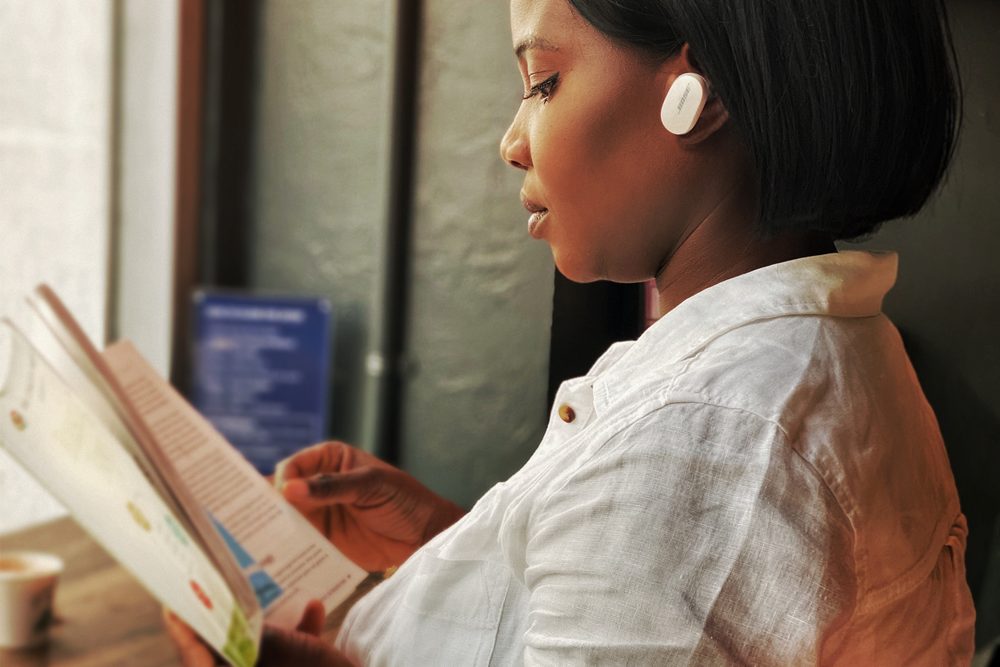 "Move all you want. They won't go anywhere."
Our engineers pioneered the patented eartip technology behind these earbuds close to a decade ago—and they've been perfecting the innovations ever since.
With our new StayHear® Max tip design, every surface that touches your ear is made from soft silicone—not hard plastic—so the earbuds are comfortable enough to wear all day long.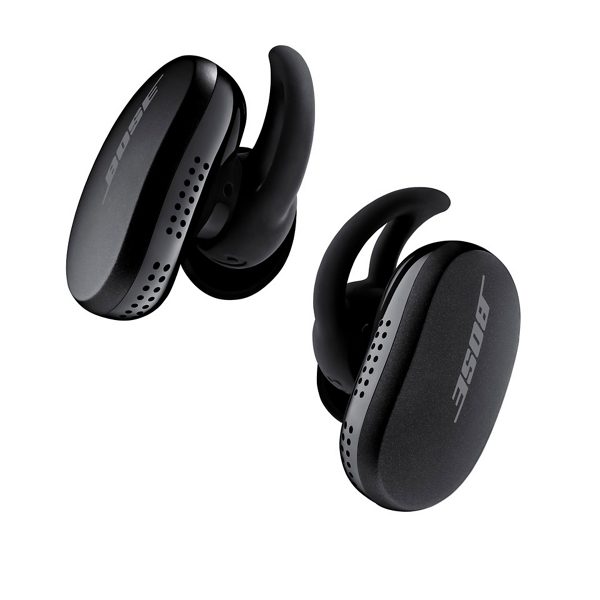 We believe you won't find better sounding wireless earbuds
–
The acoustic package inside these earbuds is capable of producing deep low notes and exciting, lifelike sound no matter how loud (or soft) you like to listen.
And that's no small feat. Because as you lower the volume on most earphones, the bass tends to disappear, leaving your music sounding tinny and small. We solved the problem with our Volume-optimised Active EQ technology. This innovation automatically boosts the lows and highs so the music, videos and voices you're listening to remain consistently balanced—even as you change the volume.
CLEAR CALLS
People will hear your voice—not the noise around you
On the right earbud, a specially designed microphone array picks up the sound of your voice while rejecting most of the noise around you. As a result, whether you're on a call or using your virtual assistant, your voice is the focus.
Your go-to earbuds.
No matter where you go.
The office. The underground. The gym. The café. No matter what's on your agenda, Bose QuietComfort® Earbuds are suited for every moment of your day.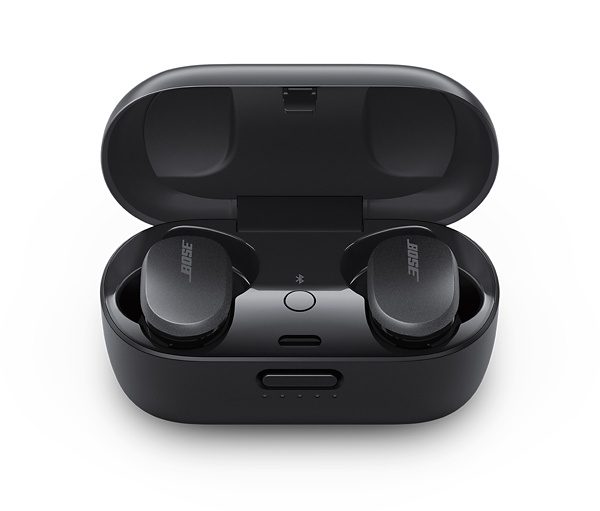 A powerful charging case
When our designers set out to create Bose QuietComfort® Earbuds, they considered the case to be an integral part of the experience—every bit as important as the buds themselves.
This rugged case is designed to travel with you all day long. Its magnetised interior keeps the wireless earbuds securely in place while they charge, and its battery provides two additional full charges—or up to 12 hours of playback time. Plus, a quick 15-minute charge will give you up to 2 hours of battery life. And when it's your case's turn to be recharged, you can choose between the included USB-C cable or any Qi-certified wireless charging mat (not included).
The exterior LED lights clearly show the battery status of your charging case. And the instant you take them out of the case, the earbuds begin pairing with your device.
Still Looking?
More From Bose
or 4 payments of $62.25 with Afterpay