What's new?
Compare Gen 1 and Gen 2
CRAFTED SOUND AND DESIGN HARMONY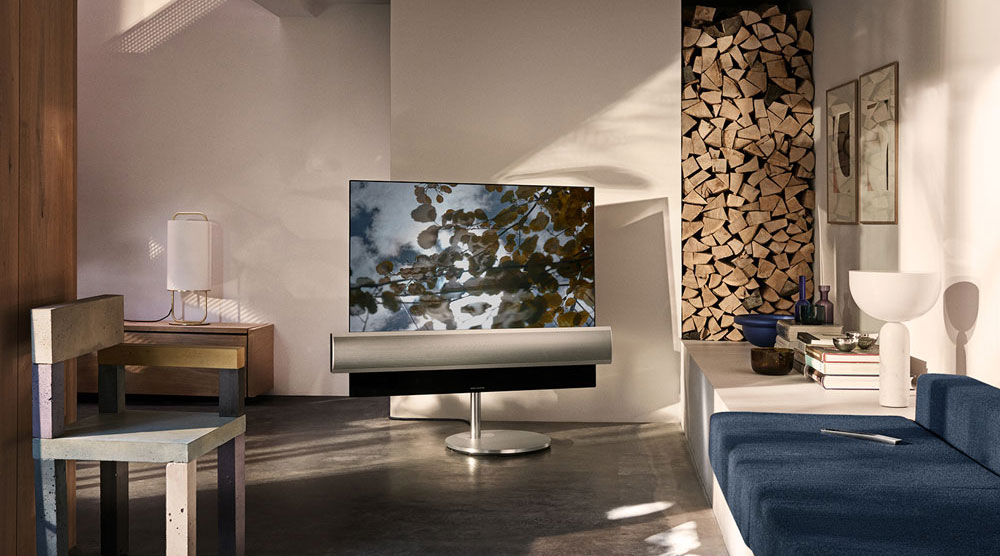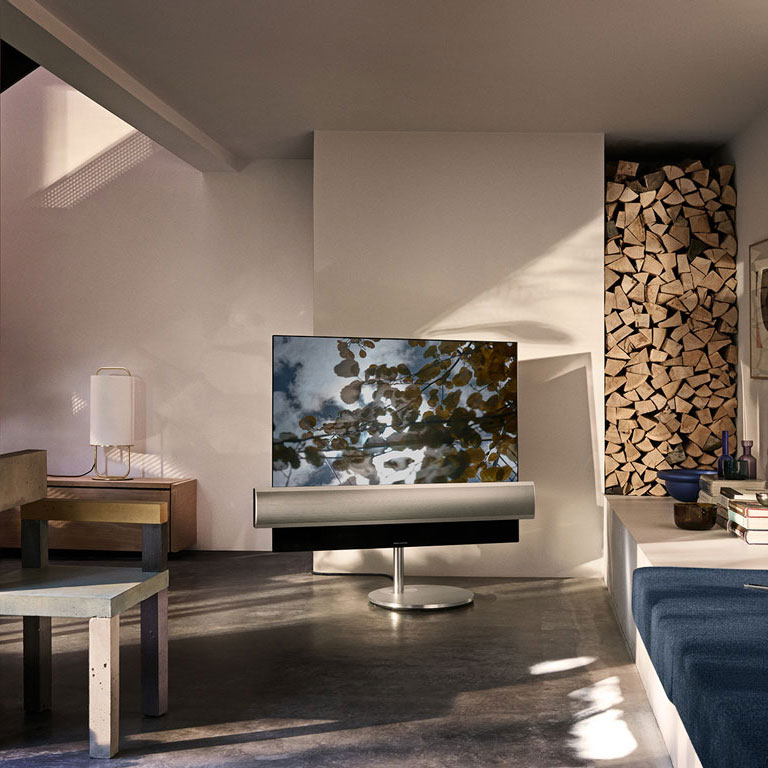 Picture
Pitch black
–
Beovision Eclipse is a true OLED 4K HDR TV. The magic of the self-emitting OLED pixels is their ability to turn on and off individually to reproduce absolute black and infinite contrast, the most important aspects of your viewing experience.
Sound
Pitch perfect
–
The integrated speaker system holds a powerful 450 watts 3-channel setup with the ability to outperform even the most potent soundbar on the market. Expect an exceptional sound performance that brings your viewing experience to a new and exciting level.
Design
Statement design
–
Any way you look at it; from the front, the side or from the rear, Beovision Eclipse looks stunning. Every little detail is carefully attended to and our use of high-quality Materials provides the aesthetic freedom to place the TV anywhere you want.
Connectivity
Made for music
–
For your listening pleasure, Beovision Eclipse supports music streaming via Apple AirPlay 2, Bluetooth and Chromecast built-in. It integrates seamlessly with other Multiroom products letting you customise and expand your entire home music experience.
Controls
Make it personal
–
Your TV experience has never been as easy or as personal as this. Escape the constraints of flow TV and dive straight into your favourite content with a single click. The world's premier Smart TV platform, webOS, just keeps getting smarter.
With the world's finest TV sound system, Beovision Eclipse TV is designed to integrate beautifully with your lifestyle. Available in 55″ and 65″.
Still Looking?
More From Bang & Olufsen