A CELEBRATION OF MOVEMENT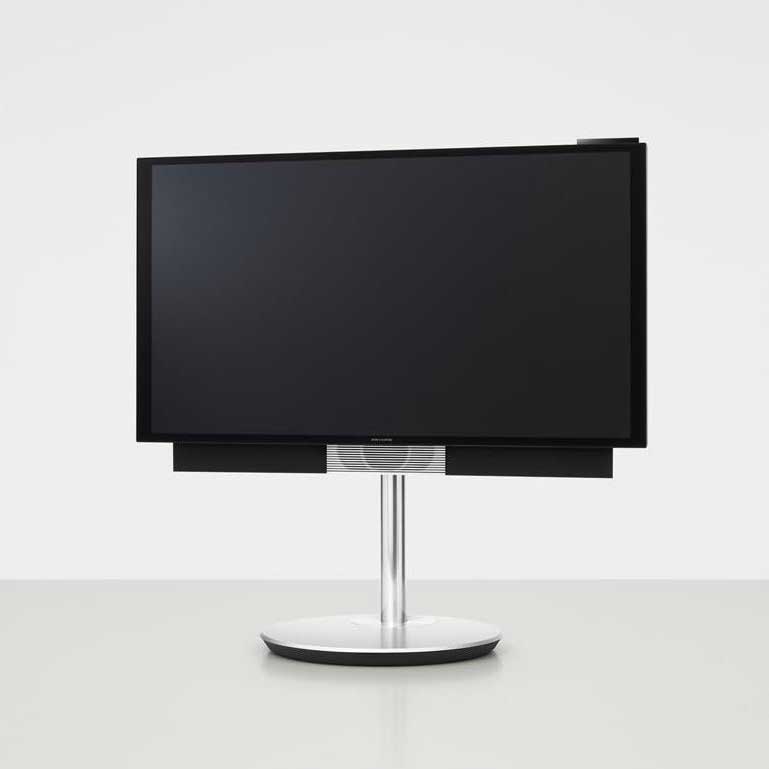 Perfect Fit
Intelligent placement
–
The distinctive beauty in the movement of Beovision Avant is the culmination of 90 years of fearless design and technological innovation. Powered by a signature Bang & Olufsen motorised stand, the TV can be placed on the floor or mounted on the wall.
Sound
Unfolding sound
–
Precision tuned to Bang & Olufsen's most demanding standards, Beovision Avant redefines the audio impact a TV can deliver. The 3-channel speaker system harnesses three dedicated tweeters, three mid-range units and two powerful bass drivers. The result is a combination of clarity and power that truly embodies Bang & Olufsen's commitment to ultimate sound.
Picture
Contrasted imagery
–
Experience extreme sports or action footage with crystal sharp, dynamic precision. The ultra high-definition screen combines local dimming across more than 8 million pixels, bringing out even the tiniest details of the action.
Craftsmanship
Crafted materials
–
Beovision Avant dampens disturbing screen reflections by more than 98% by using a high-grade anti-reflection coating on the front and rear surfaces of the flawless, dual-layer reinforced glass.
Connectivity
Works like a music system
–
The sheer magnitude and finesse of the beovision avant speaker set allows you to use it as a music system too. The access to Deezer, Spotify and Tunein radio gives you millions of songs and thousands of internet radio stations right there from your screen. Connect wirelessly to any Bang & Olufsen Multiroom speaker to seemlessly spread the sound to any room of the home.
"Beovision Avant is a celebration of movement. An unforgettable fusion of Ultra High-Definition (4K) picture and iconic Bang & Olufsen sound, that unfolds before your very eyes."