HOME IS WHERE THE MUSIC IS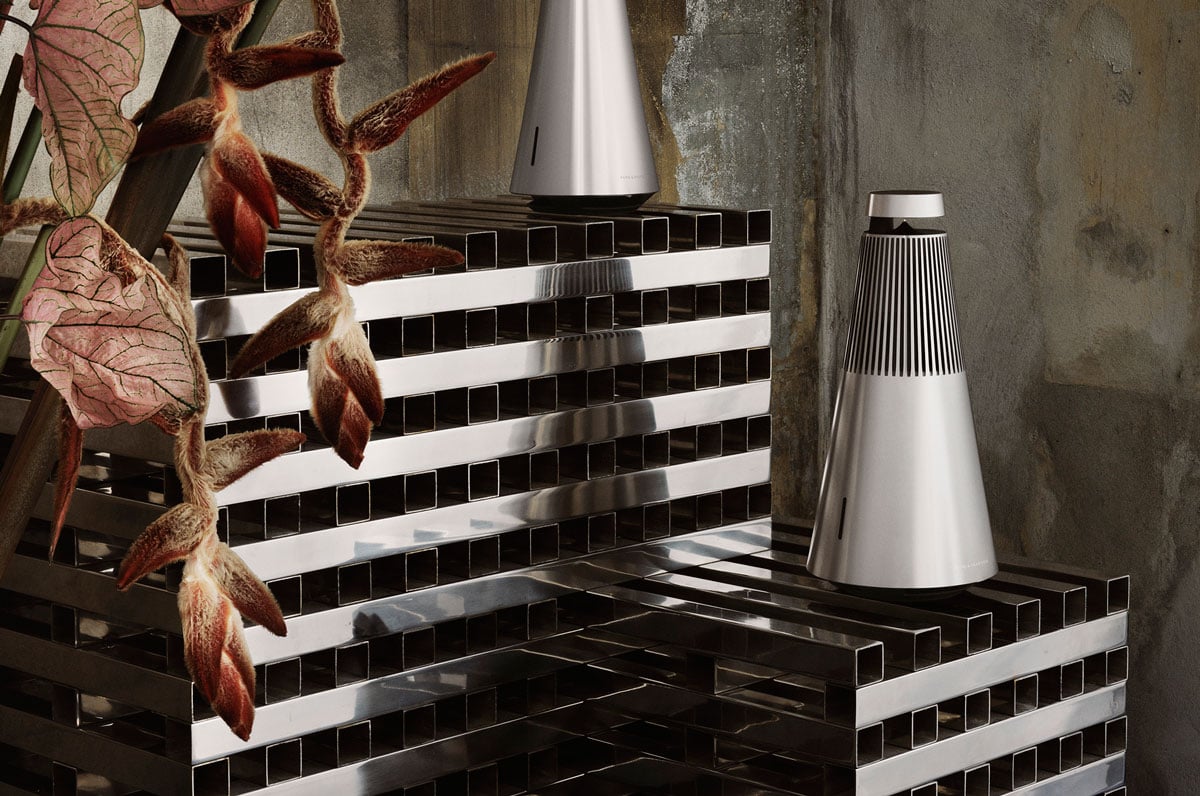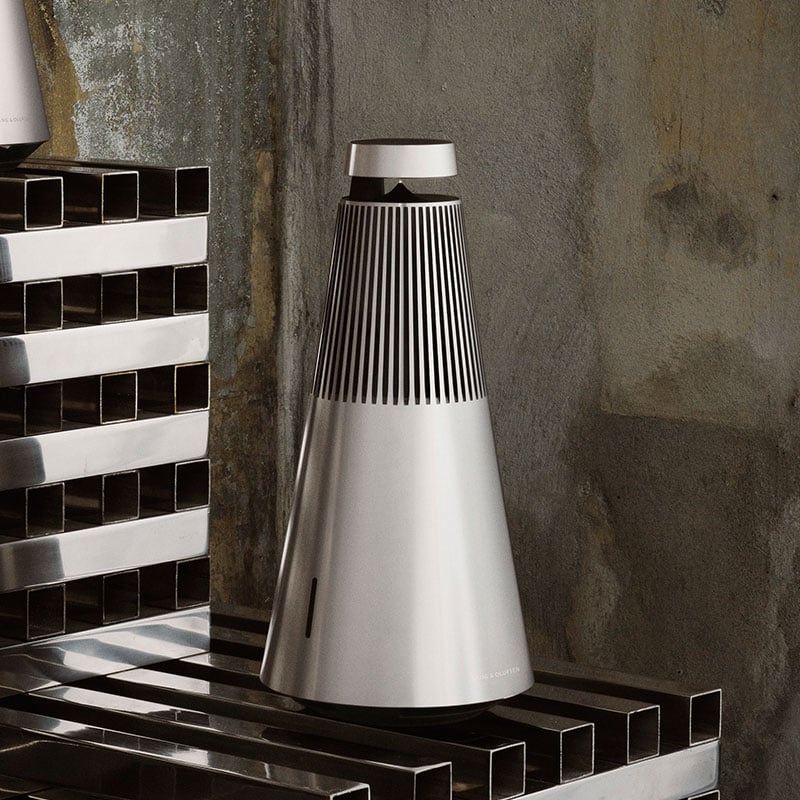 Sound
Rich, dynamic and full of finesse
–
Beosound 2 delivers stellar and truly powerful sound performance. Applying our Acoustic Lens Technology into the conical speaker body creates a 360-degree sound experience that fills the entire room from anywhere you place the speaker.
Design
Aesthetic functionalism
–
Beosound 2 is designed for flexibility. Delivering the morning news from the kitchen table or playing discreetly from the living room floor. With its clean lines and small footprint, it has an adaptable design that fits in everywhere in your home.
Materials
A seamless piece of beauty
–
Crafted in high-grade aluminium with incredible attention to detail. But our material choice go well beyond aesthetics. It also provides superior acoustic properties thanks to its material stiffness and seamless surfaces that eliminate any distortion of your sound.
Controls
The essence of control
–
Beosound 2 has a built-in proximity sensor that detects your presence and detects your presence and automatically turns the control interface towards you. The top of the speaker works as a minimalistic control panel. Simply tap to start your favourite radio station, turn the wheel to adjust the volume and swipe to change tracks.
Streaming
Enjoy full streaming freedom
–
Use all your preferred streaming services. Answer calls without interrupting your music. Streaming over wifi with Chromecast built-in or Apple AirPlay 2 means that nothing stands between your music and Beosound 2. Naturally, it also supports Bluetooth.
"Powerful multiroom speaker sounding every bit as beautiful as it looks. Captivating no matter where you place it or how you use it."
Still Looking?
More From Bang & Olufsen